Why You Should Pay Your College Grad Employee Big Bucks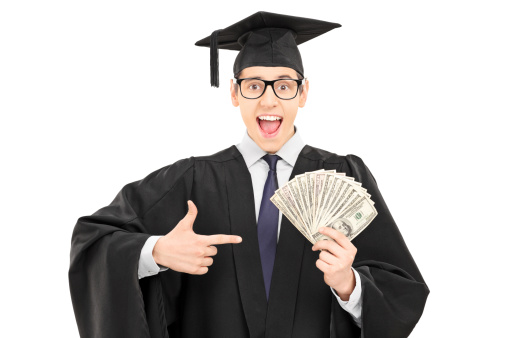 Sure, they might be fresh-faced and inexperienced, but here are some reasons why offering a new grad a sizeable salary might be in your best interest.
Good salary attracts and motivates.
The purpose of good compensation is to attract and motivate college graduates. To accomplish this, companies should offer a salary based on three components: base pay, incentive pay, and benefits or non-financial rewards. Many college graduates are looking at overall packages. While base salary is important, many graduates also focus on work/life balance, incentive packages, pay structures (raises and promotions), and vacation packages as things that are highly desirable to them. The challenge is to create a pay program that acknowledges a strong total salary package without exhausting resources.
Proficiency increases with a higher salary.
Research has shown that higher salaries offered to graduate employees lead to skill development and job proficiency. The more proficient an employee is the closer to the market value of the job they become. Paying for employee proficiency is in contrast to paying for longevity, which has fallen out of favor in many industries due to the nature of the current economic marketplace. College graduates are more likely to work hard, obtain extra training, retain more information, and invest more in overarching company goals when they are paid higher salaries. This, in turn, leads to company growth, sales, and overall increase in company output and productivity.
Employees need to feel valued.
Employees need to feel valued within the company paradigm. Offering transparency in pay structure, and showing new employees their skills, hard work, and commitment are worth something to you will save you money in the long run. Competitive salaries are important for companies of all sizes and stages because without them you could end up underpaying or overpaying for employees—which will ultimately cost your company either in turnover or loss of productivity. In most companies, a human resources person takes responsibility for compensation; in a small company, the CEO might become proficient in the principles of compensation. The most important step is to communicate with your staff and senior personnel, offer transparency to all employees, and understand current market value for each job title.
With close to 50 percent of new hires being millennials and new grads, it is important to understand their current desires and skills in today's marketplace, and offer salaries that match or highly compete with the marketplace.
PrideStaff Financial is a 5-star diamond award recruiting firm. Our Staffing Consultants can offer the guidance and expertise you need to hire the best fit for your company. Contact us today.