Three Workforce Trends That Will Shape Accounting Recruitment in the Future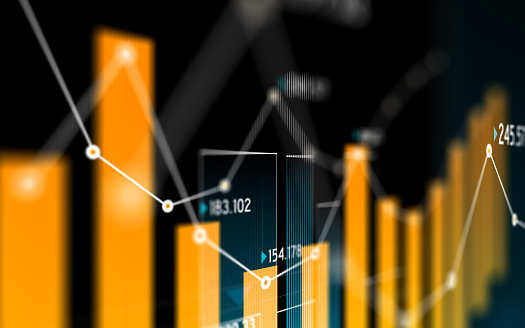 As we've discussed in previous posts, the emergence and surge of AI (artificial intelligence) and other technologies is going to upend the way corporations recruit employees, and the way in which employees look for jobs. These three trends will shape future accounting recruitment.
Multimedia adaptation:
Whether you are hiring or looking for a job, the way a company onboards new employees is taking center stage. Research shows that 80 percent of onboarding success depends on the experience, while 20 percent is about completion of the onboarding activities. During onboarding, new employees are required to assimilate organizational processes and build additional skills required to be effective on the job. Onboarding is also meant to get new employees familiar with the culture and mission of the company. Introducing elements such as avatars, brownie points and smileys (emojis), which is essentially using gaming features or multimedia for training purposes, instills a spirit of achievement in new employees. Not only does this speak to millennials and Gen Z, it also increases retention, motivation and reduces turnover rates.
Data analysis:
We are currently in an era of cyber attacks, hacking and natural disasters that may bring systems and tech, crashing to a halt. Clients will be looking to those companies (and companies will be looking to new hires) who can prevent or be prepared for such occurrences. Harnessing new technology will make more data available to companies and provide tools for analyzing data. Those who do the best job operationalizing the insights derived from these data will have an advantage in this volatile complex world.
Be quick on your feet:
Today, it's all about finding new ways to solve problems. CEOs and managers need to lead differently in the current climate. Companies need to develop vision, specialized skills and generalized knowledge of the marketplace to help their companies thrive. Tremendous advantage can be gained by using a new technology to find a better way to solve a problem. Take the concept of 3D printers now being used to help cardiologists create actual hearts and valves to do "practice runs" to iron out any kinks or foreseeable problems during actual heart surgery. Using tech in this way has increased success rates of surgery for heart patients. However, it will also be up to job candidates to be aware of these kinds of tech and be ready and able to either use the technology or get the necessary training.
How will AI Impact the Workforce in the Future? PrideStaff Financial Can Help.
PrideStaff Financial has consistently earned Inavero's Best of Staffing Diamond Award for exceptional client and talent satisfaction. Our highly skilled staffing consultants can assist with hiring and job-hunting needs. Contact us today to learn more.