Is Tech Going to be the Next Accounting Talent Crunch?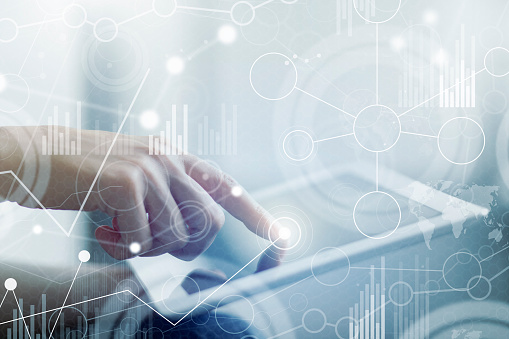 Just as candidates are mindful to the ever-changing world of finance needs, more and more companies are looking for CPA's with ever changing skill sets—like strong tech skills. These emerging technologies are changing the profession, such as blockchain, artificial intelligence, and robotic process automation (RPA). Could this be the next talent crunch? In one word—yes! Here's what you should consider doing now to prepare for this tech surge, and stock up on tech accounting talent.
Make sure you have systems in place and know what's out there:
According to Journal for Accountancy, 5G networks are becoming more prevalent, acting as "fertilizer" for the fields of machine learning and AI. The potential impacts on the accounting profession and accounting professional will be huge. For example, combinations of AI, big data, and blockchain technologies could make it possible to do real-time verification of business transactions and audits of full financial data sets, reducing the need for sampling. This will be a common theme in the coming evolution of accounting services and accountants will need to shift from preparing historical financial and business documents based on past transactions to providing insights and advice for financial and business decisions based on real-time data.
Grow the talent within:
Cloud computing is driving down the cost of finance and accounting tasks, while, at the same time, providing big data for analysis purposes. Make sure your accountants on staff already, are adept on its use and its benefits, and if necessary, make sure that midcareer CPAs are learning the skills necessary to make the transition to being data and technology-savvy business advisers.
Start adding the technology now:
Make it a priority to start incorporating the tech into your company now, so that come hiring time, you can draw in those tech savvy accountants by showcasing how you can support these new skill sets. The first thing to do is get complete partner buy-in; everyone has to be onboard with embracing technology and preparing for future changes. According to Accounting Today, start with hosting your accounting system on a cloud-based platform, and provide more security for client data. This allows for anytime, anywhere access to business-critical data and applications.
It might be wise to start attending accounting technology-centric conferences as well as reading more accounting technology-focused publications to get up to speed on latest tech trends.
External hiring needs:
The dominance of data in the new business landscape will require accounting firms to acquire new skill sets. Leading the pack are data engineers and data scientists. Data engineers design, develop, and deploy databases and systems for the processing of big data. Data scientists specialize in designing ways to scrub, standardize, and organize the data so insights can be quickly and accurately obtained by AI technology.
Looking to hire top accounting professionals with tech expertise?
PrideStaff Financial has consistently earned Inavero's Best of Staffing Diamond Award for exceptional Client satisfaction. Our highly skilled staffing consultants can assist you with your hiring needs. Contact us today to learn more.