Chief Financial Officers: One of the Highest Paying Finance Jobs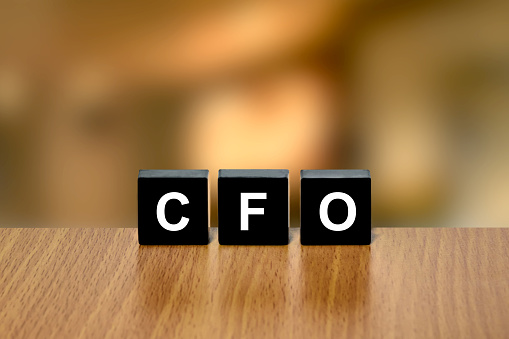 In a recent post, we looked at the highest paying finance jobs. In upcoming posts, we will dig deeper into each of the top paying positions. What skills are needed, what background, how to grow in the field, how to get past entry level quickly, and how to excel. Let's take a look at Chief Financial Officers.
Required and desired skills:
To climb the ladder to the position of Chief Financial Officer (CFO), there are certain skills required that usually will not be listed in any job description. First: you must be a strong strategist. You need to look holistically at the organization, so you can understand the implications of problems and opportunities in individual parts of the business. Volunteer for special projects that allow you to learn about other aspects of your company such as human resources, information technology and operations. Become the "go-to" person in your department and the person whom other staff members from other departments call when they need help. Second: be a translator—not in language but be able to mesh with the organization's capabilities and turn that into successful implementation. A CFO needs to translate the capabilities and performance measures of the organization into useful information for the CEO and, in turn, translate the CEO's strategy into a measurable, actionable plan. Once the translation is complete, the CFO continues to communicate the strategy throughout the organization and the results back to the CEO and other members of the leadership team. Third: leadership — CFOs, like CEOs, must motivate the people in the organization to achieve its mission. Interpersonal communications are extremely important, and it's up to the CFO to communicate effectively, positively, and with compassion. Lastly: you must be a jack-of-all-trades. Rather than specializing in a single area, try to gain some experience in as many finance jobs as possible. Besides financial reporting and tax, you should be familiar with the basics of treasury functions such as investments, credit and cash flow forecasting; risk management functions such as insurance and business continuity planning; human resources functions such as payroll, employee health care and pension plans; and information technology systems such as enterprise resource planning and business analytics.
Qualifications and education:  
Most CFO' have an MBA, with a BS in Accounting, Economics or finance. Most will have multiple certifications, have sat on numerous boards of directors, and have at least five to ten years working experience in the field or organization.
Making it to the top:
A successful CFO develops a close working relationship with the chief executive officer (CEO), among other members of the leadership team. It is important for CFO's to understand the politics as well as the dynamics, culture, and foundations of the organization, and effectively implement the CEO's company plan and mission statement.
Looking for a great finance job?
PrideStaff Financial has consistently earned Inavero's Best of Staffing Diamond Award for exceptional Talent satisfaction. Our highly skilled staffing consultants can guide you in growing your career or help you transition to a new one. Contact us today to learn more.