The Highest-Paying Accounting and Finance Jobs in 2018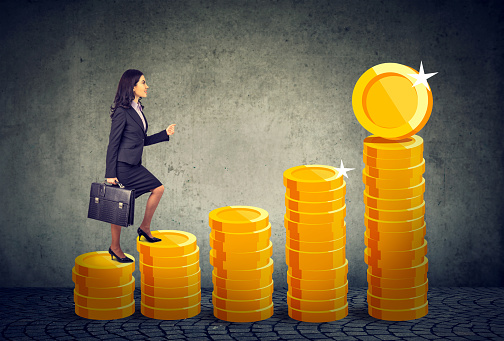 Here are some of the highest-paying entry-, mid- and senior-level accounting and finance jobs as we we enter 2018.
Accountants:
Accounting candidates should pay close attention to the demand for these positions in 2018. With five years of college and a CPA designation (which is necessary), there are ample opportunities. Salaries for entry-level positions can start at around $52,000 according to national salary data from Indeed.com. For senior accountants with a few years' experience, the range is $63,000-$75,000, and at larger companies can be as much as $75,000-$96,000. 
Financial Analysts:
Some of the best accounting and finance jobs in 2018 with excellent growth are financial analyst positions. The demand for candidates for these skilled positions is high, with more companies being influenced by a surge in analytics and a strong economic exchange. Firms are looking for ways to manage resources and increase revenue more efficiently. A candidate with at least one to three years' experience, can expect to make a starting salary of $55,000-$70,000.
Compliance Officers:
The average salary for an entry-level compliance associate is $50,000, down just slightly from 2017, according to national salary data. However, the skills that can increase the pay for this job are anti-money laundering (AML), legal compliance and compliance (financial) skills. If you have these skills, you might be able to make as much as $85,000 annually.
Auditors:
Auditing firms are scooping up top candidates right out of college. If you want a great job out of the gate, this is the path to take. As financial services firms encounter more regulations, internal auditor career opportunities are growing. The starting salary for candidates in midsize companies is $55,000-$68,000. However, with increased competition for top performers, many businesses are stepping up the compensation they offer to boost their recruitment and retention of internal auditors. Top audit executives or directors (senior level), can expect to make anywhere from $120,000-$290,000. Depending on where you live will also drive the salary you make.
Audit Assurance Service Managers:
These individuals oversee the auditing of accounting and financial data of various departments within the organization. With at least eight years' experience, expect to make between $69,300-$95,000 a year.
Chief Financial Officers:
Looking to really climb the ladder, if you have at least 15 years' experience, CFO positions are the perfect gateway to your leadership success. These positions are becoming abundant in 2018 with baby boomers retiring and more midsize and large companies in need of this specialized expertise. CFOs direct and coordinate an entire company's financial affairs and can make anywhere from $200,000 a year to over $1,000,000 (depending on the size and scope of the company).
PrideStaff Financial has consistently earned Inavero's Best of Staffing Diamond Award for exceptional Talent satisfaction. Our highly skilled staffing consultants can guide you in growing your career or help you transition to a new one. Contact us today to learn more.