Projected Accounting and Finance Talent Shortages in 2018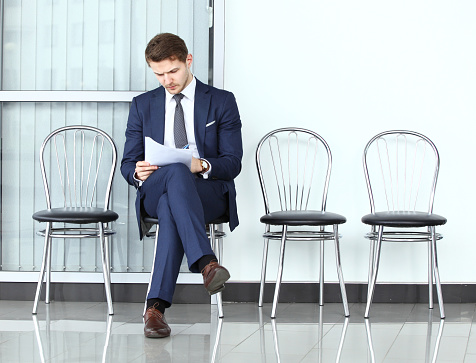 Top leaders, CEOs and managers are shorthanded when it comes to filling accounting and finance jobs. Either candidates are difficult to find or even more difficult to hire. Over time, the shortage begins to affect every department in an organization. To understand how to fix it, you need to investigate the root of why the skills shortage in finance and accounting exists.
Demand
The accounting sector is projected to grow more than 10 percent through 2020, yet the problem of unfilled openings plaguing accounting departments shows no signs of being fixed. According to a recent accounting survey, 70 percent of recruiting professionals say they have trouble filling accounting and finance positions in part due to specialized skill sets and highly experienced individuals that have years of experience. The candidates are out there, so why are positions not being filled? Companies aren't looking in the right places to find candidates and fall short in finding that "perfect fit." Highly skilled candidates cannot always be found on LinkedIn or with a job posting. PrideStaff Financial goes beyond the standard recruiting sources that only attract active candidates. We proactively develop relationships with working professionals and bring a unique pool of candidates right to your doorstep.
Supply vs. Demand
With college programs focusing more on early-career CPA skills, gaps have occurred in the marketplace because these graduates aren't receiving additional or specialized on-the-job training. Training or skills such as cost management, planning and forecasting, process improvement and corporate finance skills are being reported as hardest to fill. This has resulted in employers finding it difficult to fill an open position due to a lack of experience. Many companies are now turning to college students to become interns for their company before they graduate and receive on-the-job training. Another proven strategy is using a staffing partner to bring on people in a temporary-to-hire role so they can be evaluated on the job, before committing to a full-time hire.
A shift in the force…workforce
There is a generational shift taking place in the workforce. Millennials are entering the workforce in high numbers and older generations are beginning to retire. This shift has created an imbalance in how hiring managers and companies are bringing in candidates. So many managers are unfamiliar with the nuances and values of millennial workers, they aren't customizing the needs of the job (or work culture) with the needs of the worker. Millennials value the latest and greatest technology. They desire roles that are cutting edge, provide a work-life balance and produce a positive impact on the world at large. Another caveat is two-thirds of millennials plan to leave a company within four years of hire, so retention and loyalty is an added concern. Hiring a millennial accountant and using the methods of the last 40 or 50 years to train and retain them will only serve to increase shortages currently being projected.
Work with a recruiting firm
PrideStaff Financial can help you grow with an ever-changing marketplace. Learning to shift the way you hire to cater to the younger generation's mentality, learning what skill sets are available in the workforce and partnering with a recruiting firm will bring in the talent you need while also retaining the younger generation of workers you are starting to get. Our consultants take the worry and work out of filling accounting and finance shortages in your company. And will help you find the best fit and longevity to meet your needs.
PrideStaff Financial has consistently earned Inavero's Best of Staffing Diamond Award for exceptional client satisfaction. Our highly skilled staffing consultants can assist you with your hiring needs. Contact us today to learn more.