How to Increase Job Offer Acceptance With Accounting and Finance Professionals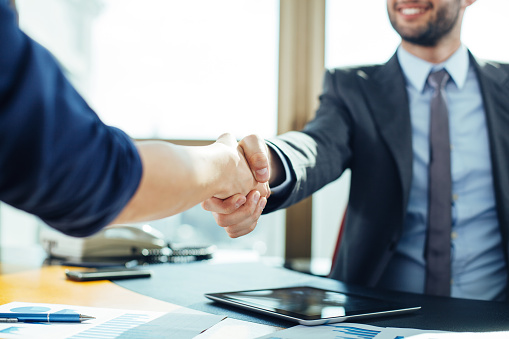 Companies are trying to find the best accounting and finance talent. PrideStaff Financial explains how to properly present a job offer and drive up acceptance rates.
Steps before beginning the actual interviews:
When starting the interview process, a common mistake employers make is not having completed a thorough "intake" during the first few conversations with candidates, ahead of starting the interviews. The first step in the recruiting process should be a systematic approach to getting detailed information from a candidate ahead of the "more serious" interviews.
Here is the information a candidate's intake must include: the reason for looking; ideal position going forward; expected future income; and ability and willingness to commute to the office (if this applies). Where are they in the job search process now? What is their desired start date? These steps set your company up for identifying the candidate's needs and being able to make a solid offer.
During the interview:
Now that you know the candidate better, you know what they might be looking for upon interviewing. Make sure you have the deliverables—show them what an amazing company it is and what you can offer them. Sell them on the company culture, not just the job.
Iron out concerns after the first interview:
Never conduct an email query, always call the candidate to further develop a rapport with them. You can deliver feedback to the candidate, and reconfirm information such as interest level, pay, how the position correlates to their career aspirations and desired start date.
This is also the best way to discuss any discrepancies, objections and concerns the candidate might have and give you an opportunity to go over positive aspects of the job and the company culture. Close the conversation with a specific agenda for next steps. This puts you in the driver's seat, and doesn't set up any preconceived expectations for the candidate. Plus, if they understand you are serious about them, they will keep you in the loop of consideration.
Making a job offer:
Start with a verbal job offer. Never send an offer via email, call the candidate to make the offer. Start the conversation on a positive note, "We have great news, we'd like to extend you a formal job offer!" The more excited you sound, the better chance a candidate will accept your offer. Explain why they were chosen, what they will be doing for your company (give specifics) and where you see potential for them to grow. Be prepared with a counteroffer (bonus, extra benefits etc.) if a candidate counters your offer.
Making an official offer:
When making an official offer, let the candidate know they will have to come in to sign off on an official written offer. This is your "close." When a candidate comes in, it's important to extend any bonuses with the job offer since your verbal discussion.
Shake a candidate's hand, have them meet their team and relay how excited you are they will be working for your company. Go over the paperwork in full and point out any areas that are "add-ons" since you last spoke. You need to sell them the job as much as they need to sell you on why they are the best candidate.
Since you did a verbal offer and they've had the time to consider it, when they come into the office for the written offer, there should be no reason for them to "think on it more." Have them sign the offer while there, agree to an exact start date and go over any last-minute questions they have.
PrideStaff Financial has consistently earned ClearlyRated's Best of Staffing Diamond Award for exceptional client satisfaction. Our highly skilled staffing consultants can assist you with your hiring needs. Contact us today to learn more.