This New Year's Resolution Will Put More Green in Your Pocket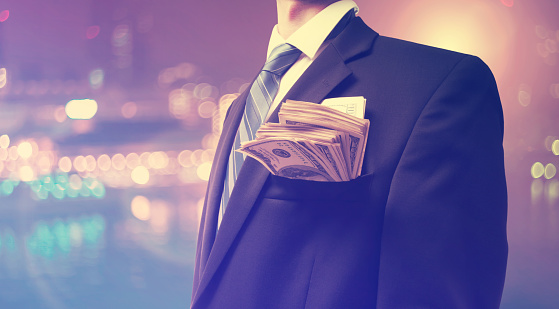 Did you know that top entrepreneurs and CEOs read up to 52 books a year? Time spent reading a book is never time wasted. In fact, it's productive. Whether you read to escape, pass the time or learn something, you're doing yourself and your career a favor. It's also great exercise for the brain. Here are some ways reading can help you in the workplace.
Reading changes your perspective.
Reading about different people and their adversities helps you understand others better, which is important in any career. Whether you're reading about real people or fictitious characters, books are written to broaden the mind as it relates to thoughts and feelings. There are usually good lessons woven into every story—whether it's a fiction novel, autobiography or educational book. Reading also increases communication skills, helping you connect with clients and colleagues. Reading helps you understand the lives of others, relationships and the world at large. It creates empathy, which is highly valued in many corporations today.
Reading expands brain knowledge.
Reading develops your vocabulary, and with constant exposure to various sentence structures, voices, styles and delivery methods, you also advance your written and verbal communication skills. Increasing the voracity for which you read, will help you speak more professionally and confidently, according to research. It also opens the door to understanding the art of language, which is a skill set among top leaders in organizations.
You'll start thinking outside the box.
Books spark creativity, and the authors who write them conceive interesting topics for stories. Taking a tip from authors, reading subconsciously helps you spark creativity in your work life. Imagination can be a very powerful tool in growing your career. An active imagination in the workplace provides skill sets such as better problem-solving skills. The mind automatically thinks analytically about a situation, picking up on lessons you've learned from books you've read, and applying them to the problem you're facing.
Reading takes commitment.
Reading a book is not always the easiest of tasks. For many, reading three to five books a month can seem daunting, especially for those who liken reading to being back at school and forced to read. However, reading teaches perseverance and demands attention and focus. It also teaches you how to multitask. For many juggling the demands of work, family, keeping house, paying bills and so on, reading seems like a luxury that can't be afforded. But, some of the top CEOs say that reading is what helped them get to the top!
So, add reading to your New Year's bucket list, and pick up a good book today!!!
PrideStaff Financial has consistently earned ClearlyRated's Best of Staffing Diamond Award for exceptional Talent satisfaction. Our highly skilled staffing consultants can guide you in growing your career or help you transition to a new one. Contact us today to learn more.