Top Accounting Clerk Certifications for Your Career in 2021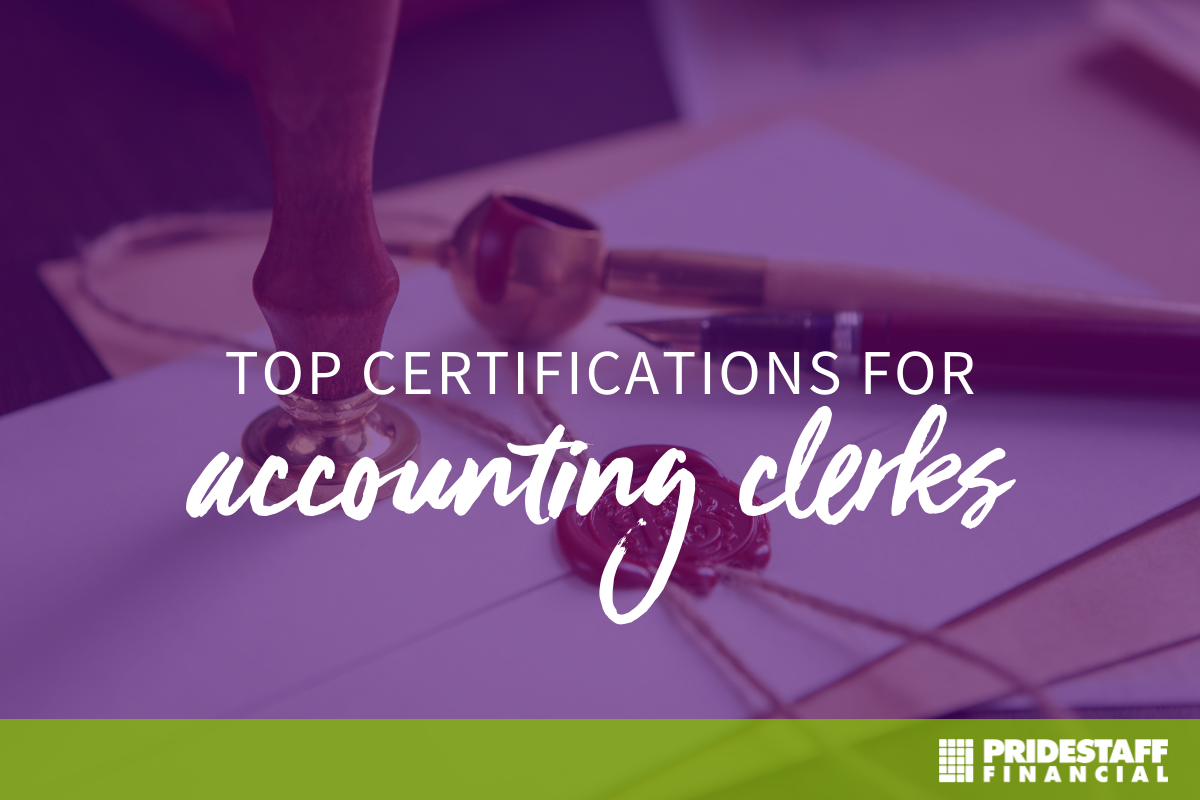 Accounting and auditing clerks play an essential role in the daily administration of finance and payroll departments across the country. These professionals often work alongside senior accountants and auditors to ensure that financial documents, files, and ledgers are accurate. According to the Bureau of Labor and Statistics, accounting clerk jobs will grow by more than 5% through 2028. Here are certifications to keep an eye on to grow your career through the rest of 2021.
Certified public bookkeeper:
The National Association of Certified Public Bookkeepers' (NACPB) Uniform Certified Public Bookkeeper Examination (Exam) is the exam administered to candidates who want to obtain a Certified Public Bookkeeper (CPB) license. The license and exam are developed and maintained by NACPB. The exam consists of four parts and is used to test the candidate's bookkeeping competency. Each part of the exam consists of 50 multiple choice questions and simulations. To pass the exam, you must receive a minimum of 75% (37 out of 50 questions) on each part.
Certification in accounts receivable:
Earning and maintaining your Accredited Receivables Specialist (ARS) or Accredited Receivable Manager (ARM) Certification demonstrates your firm grasp of the fundamentals, a thorough understanding of best practices, and your commitment to accuracy and compliance of which are necessary to excel in the field of accounts receivable. These certifications can lead to management positions.
Certified information systems auditor:
The CISA certification, granted by the Information Systems Audit and Control Association, teaches working professionals about audit, control, and security measures in accounting. Applicants do not need coursework or have years of experience to take the 150-question exam.
Certified payroll professional:
The CPP, offered through the American Payroll Association, gives candidates the credentials they need to work in payroll. Eligible applicants need at least three years of payroll experience within the last five years from the date of the exam.
Learn more ways to grow in your career by visiting www.pridestafffinancial.com/blog/
Grow Your Career with PrideStaff Financial
PrideStaff Financial has consistently won awards for exceptional candidate-job satisfaction. Our highly skilled staffing consultants can help find you the right job in today's job market. Contact us to learn more.