Employee Referrals are a Recruiting Goldmine: 3 Reasons Why You Should Utilize Them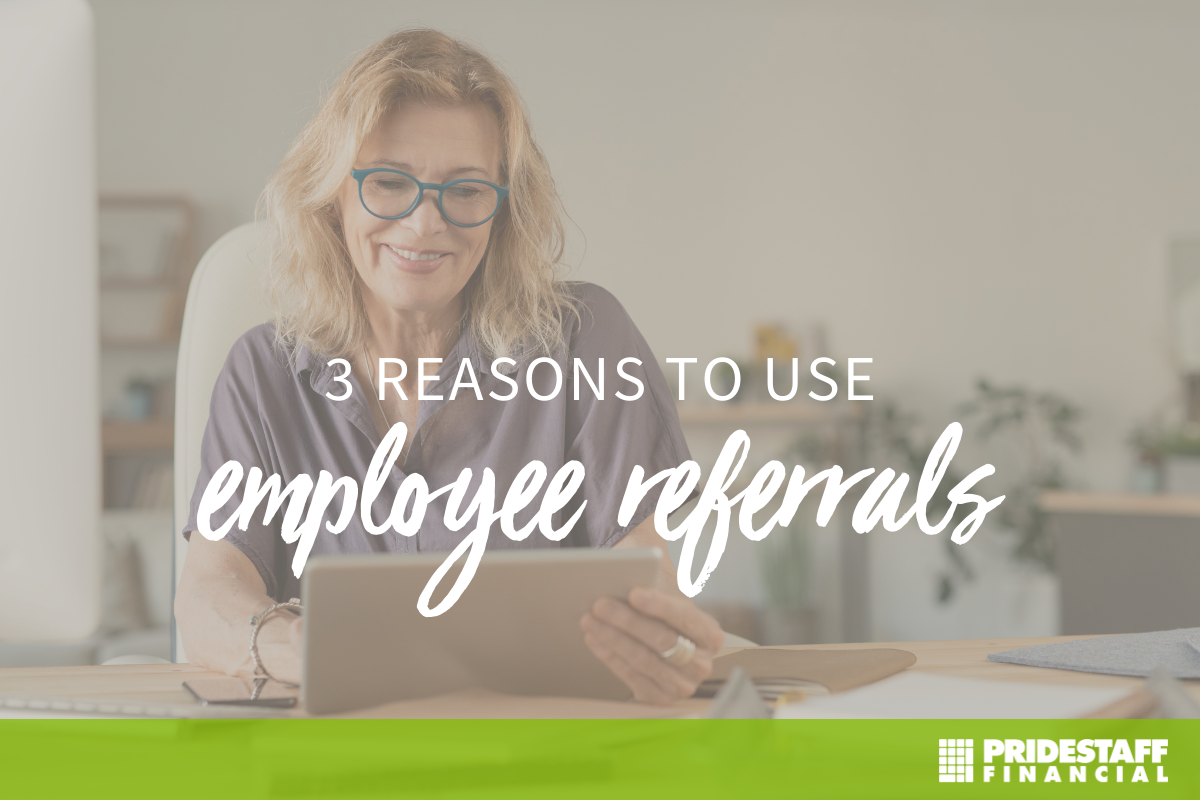 Employee referrals can make your job a lot easier. With fewer, high-quality applicants to go through, you can get to interviewing and hiring much quicker. Nobody knows your culture and requirement desires better than your colleagues, so here are three reasons to utilize them.
1. Higher quality candidates
Chances are that when employees are referring their friends, family, or network acquaintances, they're referring people that carry the qualities needed to be successful within the organization. This is due in part to understanding their referral's strengths and weaknesses and knowing the referral's performance could reflect on them. Additionally, those who are referred are generally mentored through the hiring process, as your current employee will probably advise the referral on how to put their best foot forward.
2. Strengthen company culture
Culture is the buzzword in the world of work, and for good reason. A study out of Columbia University found that an organization with rich company culture has less than 15% turnover, while those with poor company culture exceeds 40%. Lower turnover isn't all there is to gain, though—a strong corporate culture has been known to produce happier, more productive workers. Of course, knowing the power of strong company culture doesn't mean it's easy to foster one. The first step is to introduce the organization's vision, mission, and cultural values during the interview, and then look for candidates who align accordingly. This is where employee referral pays off!
3. Builds Engagement
According to recent surveys, disengaged employees cost the U.S. upwards of $550 billion in lost productivity each year. A survey out of Johns Hopkins found that 70% of American workers are not reaching their potential, with 52% not engaged and 18% actively disengaged from their jobs. That's a lot of people and money being lost. Employee referral programs help increase attachment to the organization and make employees feel as though they have a stake in the future of the business. Employees want to grow, so having a hand in the company's future is exactly what they are looking for. The right incentive for a referral can leave an employee feeling appreciated, which will help raise motivation, another huge hurdle incorporating company engagement.
Partner with PrideStaff Financial Today
PrideStaff Financial has consistently won awards for exceptional client satisfaction. Our highly skilled staffing consultants can help you find the best job candidates to meet your business needs. Contact us today to learn more.