Important Advice for College Grads Looking to Work in the Financial Sector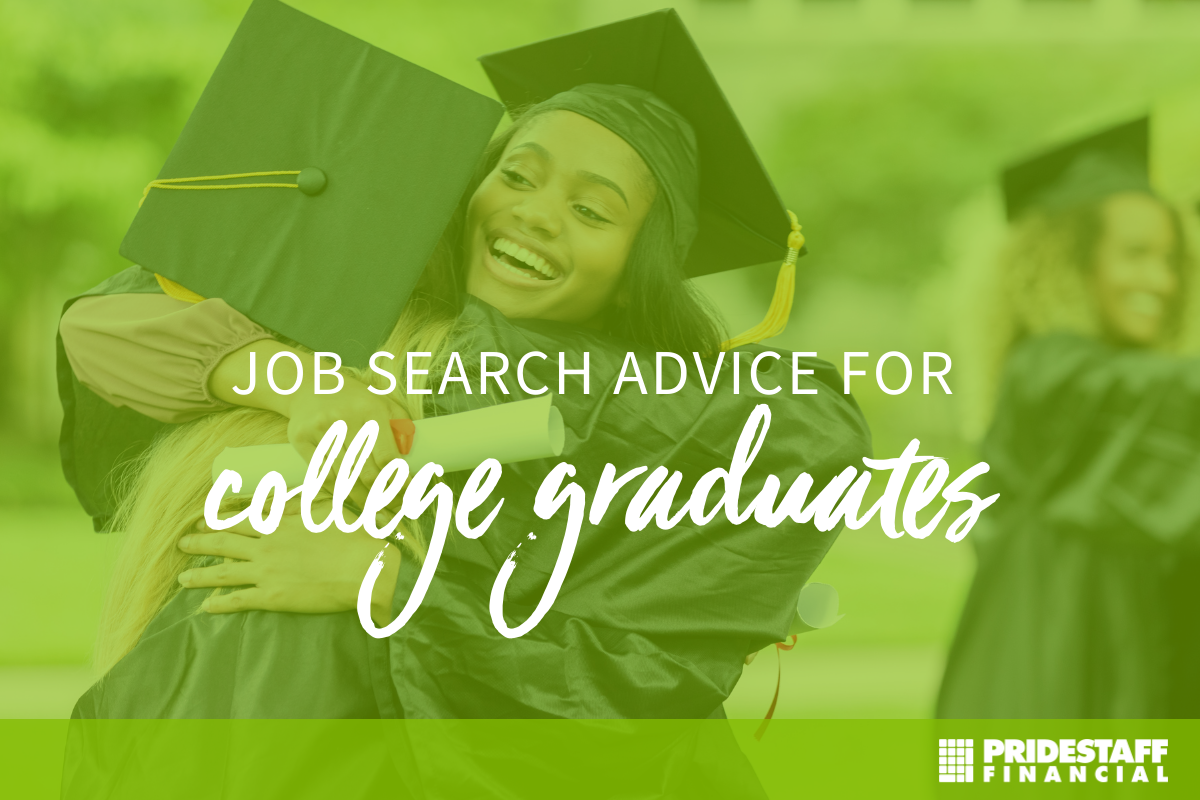 The job market is beginning to heal, but 2021 graduates will still need flexibility, resilience, and determination for their job hunt. And they should not let the uncertain times alter their fundamental goals, career experts say. In the job market, there may be areas that are thriving and areas that are hurting right now. Historically, that's always the case. So, a classic career-development caution is, don't try to identify your career by figuring out what's recession-proof or change-proof or whatever. Being flexible, open-minded, and diligent. Here's some other advice when looking for work in the financial sector.
Look for jobs with "programs":
For recent grads, a great point of entry is a financial analyst program. These programs usually last around two years (depending on the company) and are typically rotational, so you can try your hand in a few different departments before deciding which is the best fit. At the end of it, you'll have built a network within the company and will be eligible for various full-time roles. But these programs aren't the only way in. Think of how you try to get in the door at a company the same way you prepared for the college admissions process. You worked hard to boost extracurricular activities, networked, compiled internships that gave you experience, etc. Like you worked hard to get into the college you wanted, finding a job at a financial company is very similar.
You got the interview!
If you got the interview—congrats! Now, do your homework. Pour over the internet and research the company. Check out their careers page, LinkedIn and other social media channels, and even YouTube pages. A lot of companies, , give interview tips and post videos about their hiring process. And, be prepared to get asked behavioral questions (for example, how you've handled past work crises). Work out your examples on paper and practice before the big day in front of a camera or mirror.
Stay open-minded:
Don't be quick to turn down part-time work. After spending several years plugging away at college, the last thing you want is to wind up underemployed. If a full-time job continues to be out of reach, you may have to settle for part-time work in the financial sector. While working on a part-time basis may not be ideal, remember that some income is better than none at all. Also, any job you do is an experience you can put on your resume, leading to a better job down the line and opening more doors at a company you are eyeing.
Learn more ways to grow in your career by visiting PrideStaff Financial's blog.
Build Your Career
PrideStaff Financial has consistently won awards for exceptional candidate-job satisfaction. Our highly skilled staffing consultants can help find you the right job in today's job market. Contact us to learn more.