4 Easy Changes to Make Your LinkedIn Profile Stand Out Against Your Competition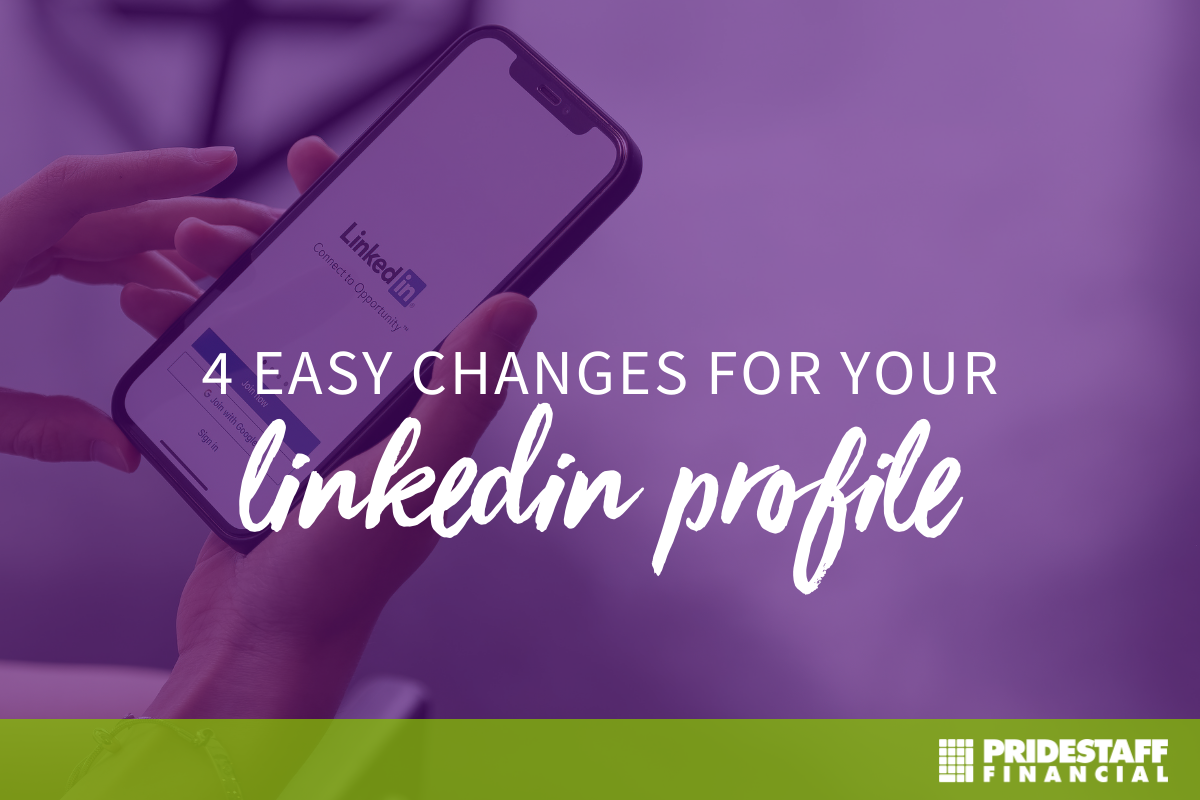 On the job hunt? LinkedIn can be a very powerful tool if used properly. Here's how to effectively use your LinkedIn profile to find your next job.
1. Create a showstopper headline:
Your headline is right below your name. It's the first thing profile visitors will read. It's your profile's most valuable real estate. According to LinkedIn, the default settings will create your headline with your current position, but you can edit it to whatever you want. LinkedIn gives you 120 characters to work with, so write something that will resonate. Instead of just listing your job title, mention your specialty and how you benefited your company or customers. Write for your target audience. Are you speaking to industry peers, customers, or hiring managers?
2. Make your summary strong:
Your LinkedIn summary is your opportunity to tell your career story with up to 2,000 characters. Your summary shouldn't just rehash your past experience. Spend some time crafting your story in a way that makes the reader want to know more about you. Keep in mind attention spans are short; if you don't have to use all 2,000 characters—don't. Keep your summary in the 1,000 – 1,250 characters range. Mention what you do well, where you're a Subject Matter Expert in.
3. Use action words in your summary and profile:
Use action words to show your responsibilities and what you accomplished (results) for your employer. Using numbers as much as possible, communicate the impact you've made, the initiatives you led, and the revenue influence you had, based on your industry and what you know to be relevant for your career path.
4. Use visual media:
According to LinkedIn Corporate, adding a background banner photo on LinkedIn reinforces who you are and visually supports your profile's written portions. LinkedIn allows you to connect other media to your profile, such as YouTube videos, infographics, PowerPoints. Don't be shy to be creative with relevant media to make your page jump off the screen and demand attention.
Learn more ways to grow in your career by visiting our blog!
Find Your Next Opportunity
PrideStaff Financial has consistently won awards for exceptional candidate-job satisfaction. Our highly skilled staffing consultants can help find you the right job in today's job market. Contact us to learn more.