The Companies That Hire Most Effectively All Do This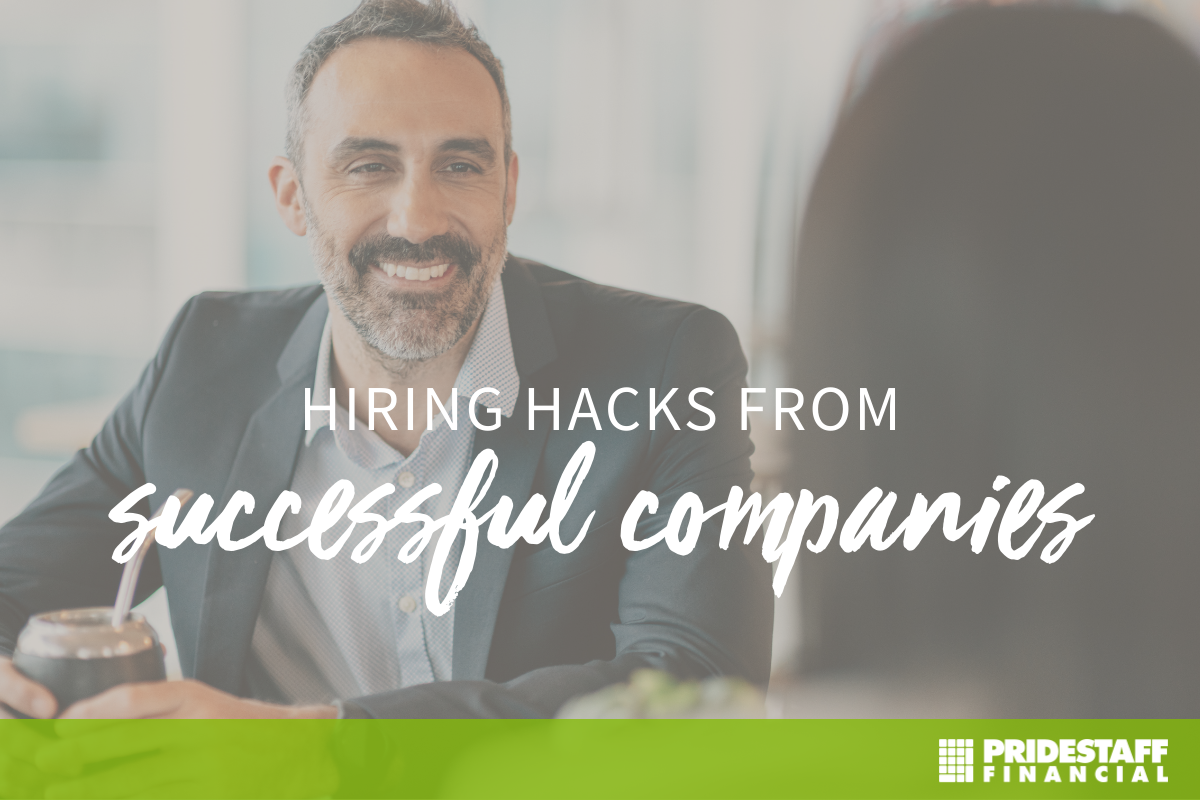 Hiring the wrong people can be costly! What's worse, you will have to spend more money to recruit and hire someone to take that person's place, which in turn costs the company more money. The hiring landscape has changed tremendously since 2019, and the companies that thrive in their hiring practices all do these things that place them at the top of the recruiting game.
Repetition works every time:
Repeat, repeat, repeat—is worth repeating! When it comes to hiring practices, having a system in place that can be replicated repeatedly is not only efficient but saves time and money. Company management often makes the mistake of thinking of hiring as an art, rather than a science. Experienced managers and executives often have favorite questions they ask that have little to do with the job they are hiring for, such as where a person sees themselves in five years. This process doesn't work in the long run. Great hirers craft a repeatable hiring system for each position and are based on measuring candidates against the job description they are required to fill.
Consider tele-commute and remote positions:
If the pandemic has taught us anything, it's that most companies can make do with remote workers and still thrive as a business. And data is backing this up. According to recent surveys, companies have said, on average, that most employees prefer working remotely, and are more productive doing so. With that in mind, it's useful to consider whether a position can be remote before you start hiring. Doing this allows you to expand your search beyond a single geographic area. This will enable you to cast a much larger net—and have a better chance of finding the right person. You'll also have a better chance at attracting candidates from diverse backgrounds and experiences. Of course, if you're evaluating candidates for remote work, you have to include different questions in your interviews, such as, are they self-motivated and accountable? Do they have a successful track record of working from home? Are they willing to trade the camaraderie of in-person work in exchange for more flexibility?
Recruitment channel efficiency:
Making sure you are using the right channels to promote new positions is key to finding the right person for the job. To decide which recruitment channels are the most efficient for your company, you will need to keep track of various metrics. Over 41 million companies use online job boards such as Monster, Indeed, and Glassdoor, and research shows that it's one of the first places candidates look when job hunting. Employee referrals continue to be counted among the most efficient recruitment channels. This is because employees will only refer people they would like to work alongside and who they know would fit in with the company. It goes without saying that social media such as LinkedIn, Facebook, and Instagram are a great method for attracting quality and unique job candidates, especially if you are opening the door to remote and telecommute work.
Top-notch candidate experience:
Imagine the disappointment a candidate feels after falling in love with your company and applying —only to be lost in a disorganized hiring process that bounces them from recruiter to hiring manager with little to zero communication in between. They'll be the ones to ghost you! Today's candidates don't have time for disjointed experiences. And with a mere 0.9 unemployed people per job opening in the U.S. currently, your company doesn't have time for them, either. The best candidates are off the market in 10 days, so providing a world-class experience is a must.
Find Top Talent Quicker with PrideStaff Financial
PrideStaff Financial has consistently won awards for exceptional client satisfaction. Our highly skilled staffing consultants can help you find the best job candidates to meet your business needs. Contact us today to learn more.