Your Business Needs Top Finance Candidates! Here's How You Can Find Them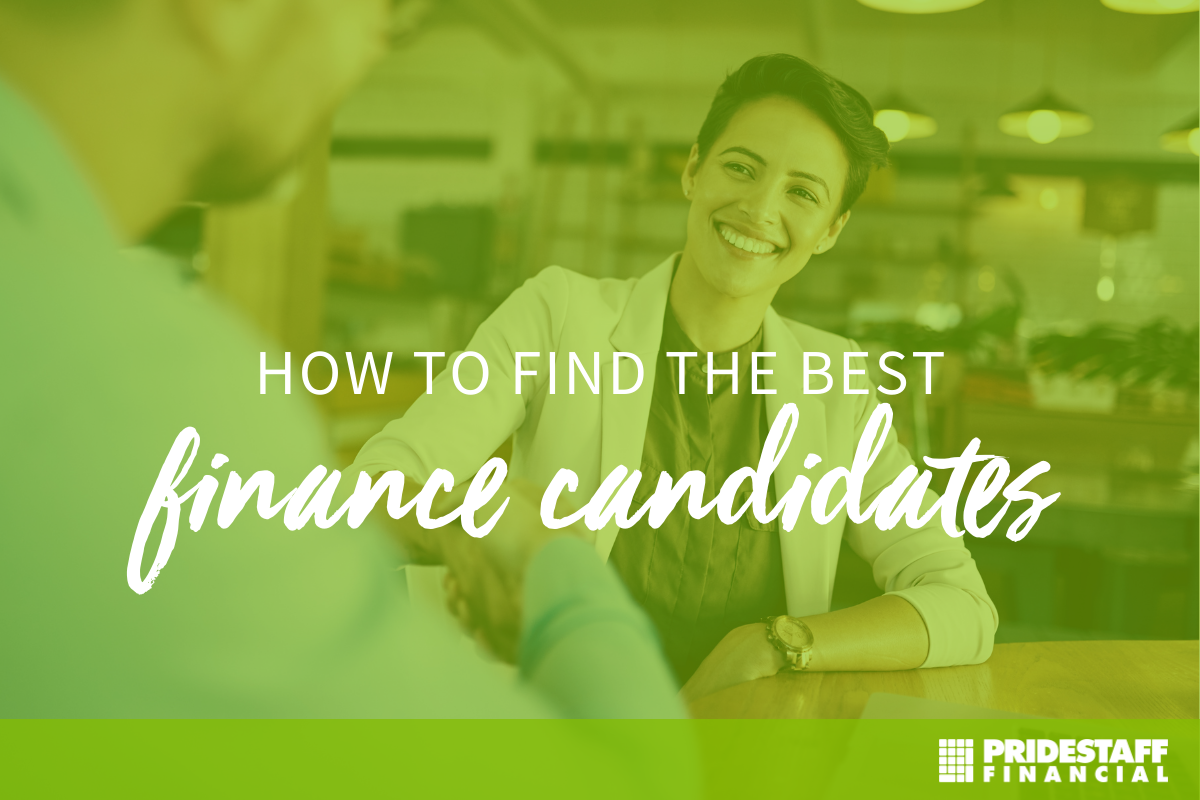 Understanding where the most in-demand finance candidates are located will help you make better talent decisions. The next step is to retain this top finance talent! PrideStaff Financial explains how.
Employee referrals:
46 percent of surveyed finance and accounting hiring managers rely on employee referrals as their top choice for securing talent. When an employee or colleague can vouch for the candidate's skills, character, professionalism, it gives the hiring manager more confidence in the hire. To boost referrals, many companies have referral incentive programs for employees when they refer potential candidates. Boost your referral program and watch the pool of candidates pour in.
According to research, it's ok to ask for outside help:
Recruiting/staffing companies are the second most popular option, with 41 percent of finance and accounting hiring managers preferring this route. In today's marketplace, and with the shift in the workforce landscape, asking for assistance with your talent search should be a no-brainer. It cuts downtime, cost, and allows your HR team to focus on other avenues for hiring.
Tap into your own networks:
Today, many managers are relying on their own personal network or industry referrals to identify top talent. Tap into places like LinkedIn or a networking meeting, or even at your next conference to leverage possible talent. It's amazing how a colleague's company may have turned down someone that could be the perfect fit for your company.
Leverage the shift in the marketplace:
Technology has become more important than ever.. If you want to find great finance candidates, be more creative in where you look for them. In our newly remote world, employees had to "up their tech game" to solve basic IT issues from home, use new digital communication tools/programs, and more. Employers should look for candidates who are comfortable with technology and have experience with specialized accounting software and systems. To further strengthen your company, seek out professionals who have earned technology certifications, such as cloud architecture, artificial intelligence, or data science.
Find Top Finance Candidates
PrideStaff Financial has consistently won awards for exceptional client satisfaction. Our highly skilled staffing consultants can help you find the best job candidates to meet your business needs. Contact us today to learn more.