Stand Out in the Financial Industry by Mastering These 5 Skills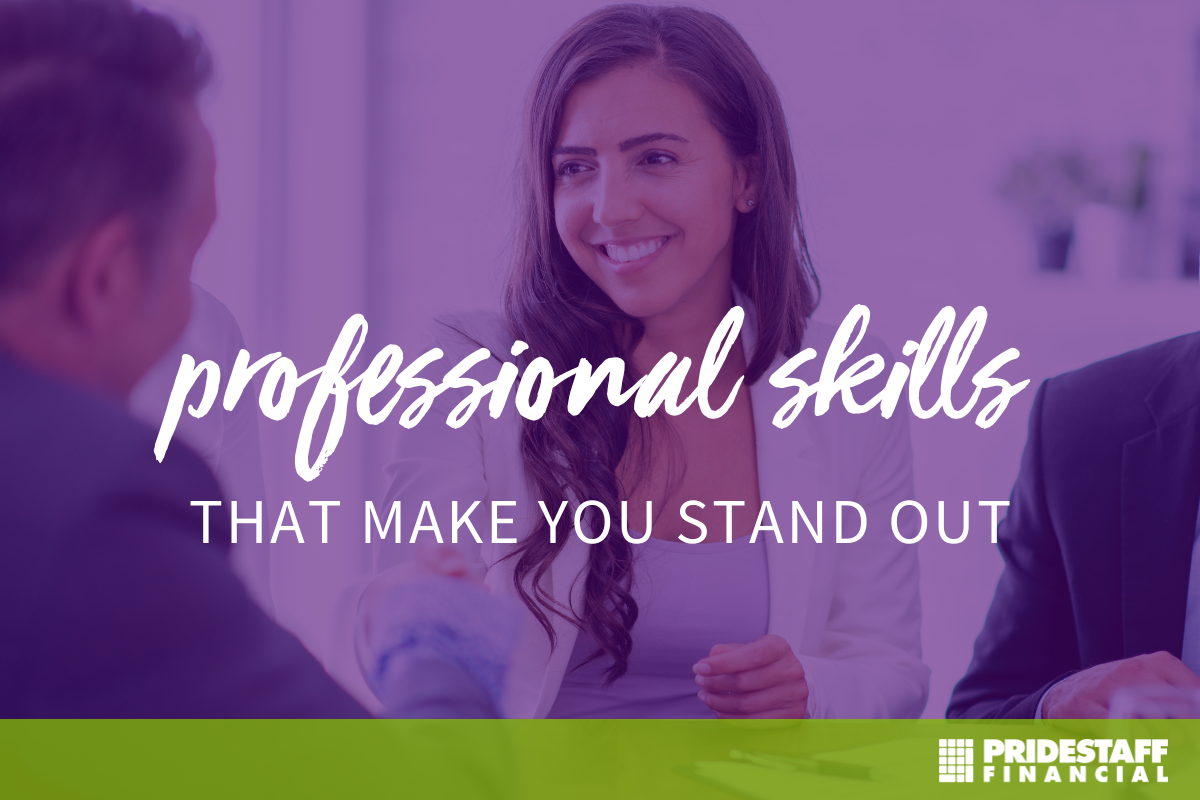 It takes more than just great grades or decent job history to carve out a great career in the finance industry. In today's fast-paced workplace, accounting and finance professionals must demonstrate everything from sharp analytical skills and stellar interpersonal skills to a sharp understanding of industry-standard finance software and regulations to stand out. Here are the top skills you should be mastering.
1. Interpersonal skills:
There once was a time when finance professionals were bound to cubicles and fluorescent lights, but that time has gone by the wayside. The idea that finance skills involve simply crunching numbers has been replaced by the reality that positions require workers to deal with clients daily. For finance professionals, the ability to build successful relationships with customers is critical if you want to excel. When looking at two equally qualified candidates, interpersonal skills can make all the difference between you and another candidate.
2. Yes, financial reporting is still a thing:
Finance workers need to have strong written and oral communication skills, but it's just as imperative to be able to explain financial jargon in simple terms to clients. Many companies choose candidates who can make complex industry language legible to clients who have limited knowledge, instead of potential hires who simply regurgitate what they've learned or read off a screen.
3. Problem-solving skills:
These days, it's not enough to have unquestionable knowledge of systems and processes – it's also vital to tackle complex problems as they come up. Whether it's addressing the financial implications of a complicated business structure or coming up with a solution for a client's tax dilemma, a record of solving problems will see your career accelerate at lightning speed.
4. Commercial Acumen:
Acumen means to make good judgments and quick decisions in a particular field or domain, or to have keen knowledge in a specific area. Financial professionals need to understand the relationship between a company's fiscal behavior and marketplace trends or demands. Candidates that can exercise commercial acumen and an interest in the trends shaping the industry are well-placed to get ahead.
5. Innovation:
Believe it or not, even financial professionals must know how to innovate or desire innovation. It's not just for the creative professions, you know! Finance and accounting may be associated with routines and systems, but that doesn't mean that innovation doesn't have its place. Whether you've invented a data-collection method that streamlines productivity or a recording process that drives accuracy, innovative candidates will stand out.
Learn more ways to grow in your career by visiting the PrideStaff Financial blog.
Stand Out in Your Job Search
PrideStaff Financial has consistently won awards for exceptional candidate-job satisfaction. Our highly skilled staffing consultants can help find you the right job in today's marketplace. Contact us to learn more.