6 Non-Monetary Incentives to Offer Your Employees That Help Team Morale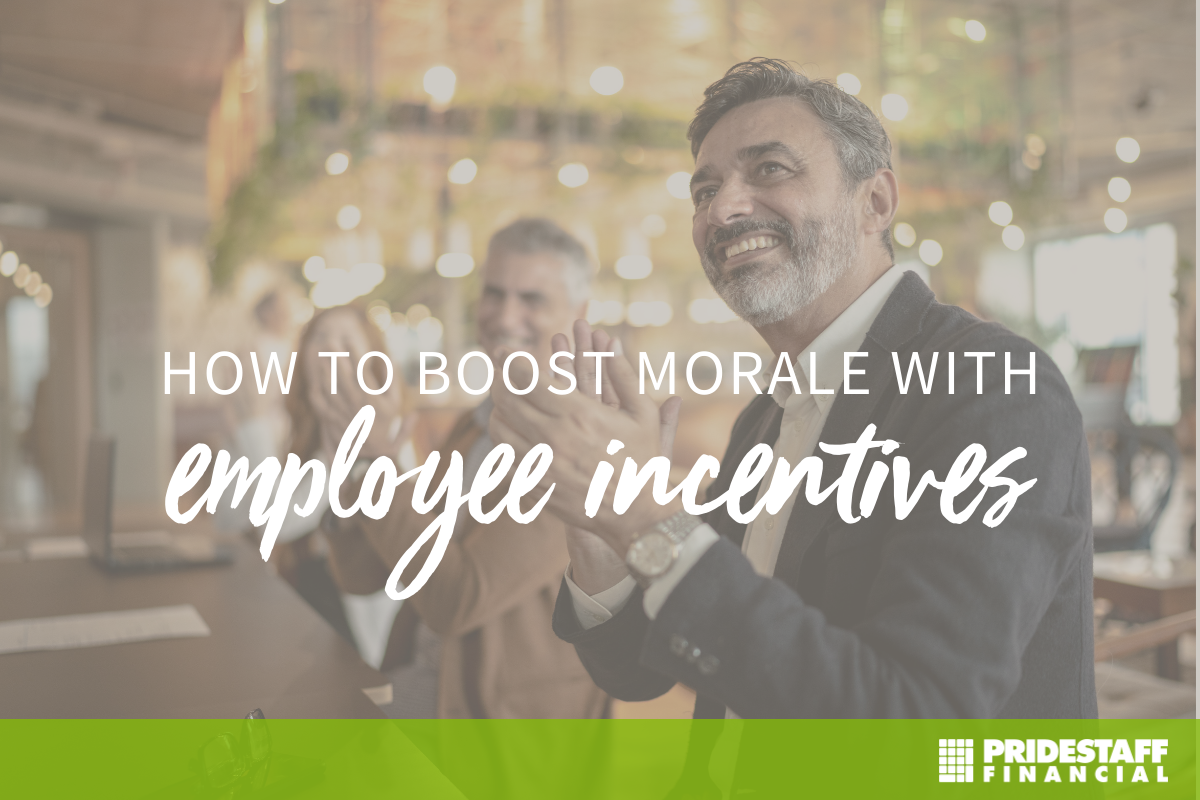 "Management is nothing more than motivating other people." ~ Le Lacocca
Decades of research proves that when employees feel overworked, under-appreciated, and ignored when they voice their opinions or ideas, that a company is likely to become a revolving door for top talent to disappear through. While it's important to boost company morale, not every organization can afford to offer expensive incentives. However, there are plenty of ways to ensure that your employees feel satisfied while staying above your bottom line.
1. Offer recognition for hard work and a job well done
It's imperative to reward the team members that are the first ones to walk through the door and the last ones to leave. If you don't have the funds in your budget to offer them a raise or a promotion, consider giving a Friday afternoon, offering half days on Fridays during off-peak seasons, send out an email blast recognizing certain top performers and giving them thanks, offer suite tickets for a particular sport on a rotating basis (especially if you sponsor a box or suite), give an extra day off attached to a major holiday.
2. Recognize the importance of community
No one, especially millennial employees, likes to feel they're in a dead-end job and just punching the clock every day. A recent survey done by Deloitte's Volunteer Impact Research team found that adults from the ages of 21-35 were more likely to report that they were satisfied with where their career was going because they felt that they were a part of something larger than themselves. Try conducting an internal survey of charitable organizations that are important to employees, then choose one and donate a portion of your company's profits and thanking staff for their input or sign up as a team sponsor for a charity event—for example, a cycling fundraiser for cancer where employees can join the team and ride for a cause. You could also allow staff some flexibility to do volunteer work in the community.
3. Work options
If you have stellar self-motivated individuals that always produce results, consider offering the option to work from home a couple of times a week. Not only will this give your star employees incentive to keep up the good work, but it will motivate other staff to pick up the pace, and it will likely decrease turnover.
4. Be seen as social
It's important for employees to see you as a person, not just as the CEO, upper management, or their "boss." Invite your staff out to drinks on you or host an employee appreciation brunch at your home, country club, or another setting of personal interest to you. Host a company-wide picnic; there are many ways to use an intimate setting to make them feel like they can let their guard down and offer ideas that ultimately strengthen the company.
5. Recognize personal accomplishments
Make it a point to recognize employees' birth, wedding, or coursework completion. This shows that you are taking a vested interest in what goes on in their lives outside of the workday.
6. Team building
Team building activities can help manage friction in the workplace and motivate healthier lines of communication. There are many options for non-monetary or inexpensive exercises. Organize a scavenger hunt, where employees sign up for certain teams, and the hunt takes place throughout the building with a free lunch or afternoon off as a reward to the team that wins. You could also organize an "offsite" team building day at a ropes course, Escape room, or intramural sports league. You could also start a book club or encourage employees to vote for employee of the month.
Find The Best Talent
PrideStaff Financial has consistently won awards for exceptional client satisfaction. Our highly skilled staffing consultants will help you find the best candidates to meet your business needs. Contact us today to learn more.