Spooking Candidates? How to Make Your Job Descriptions More Welcoming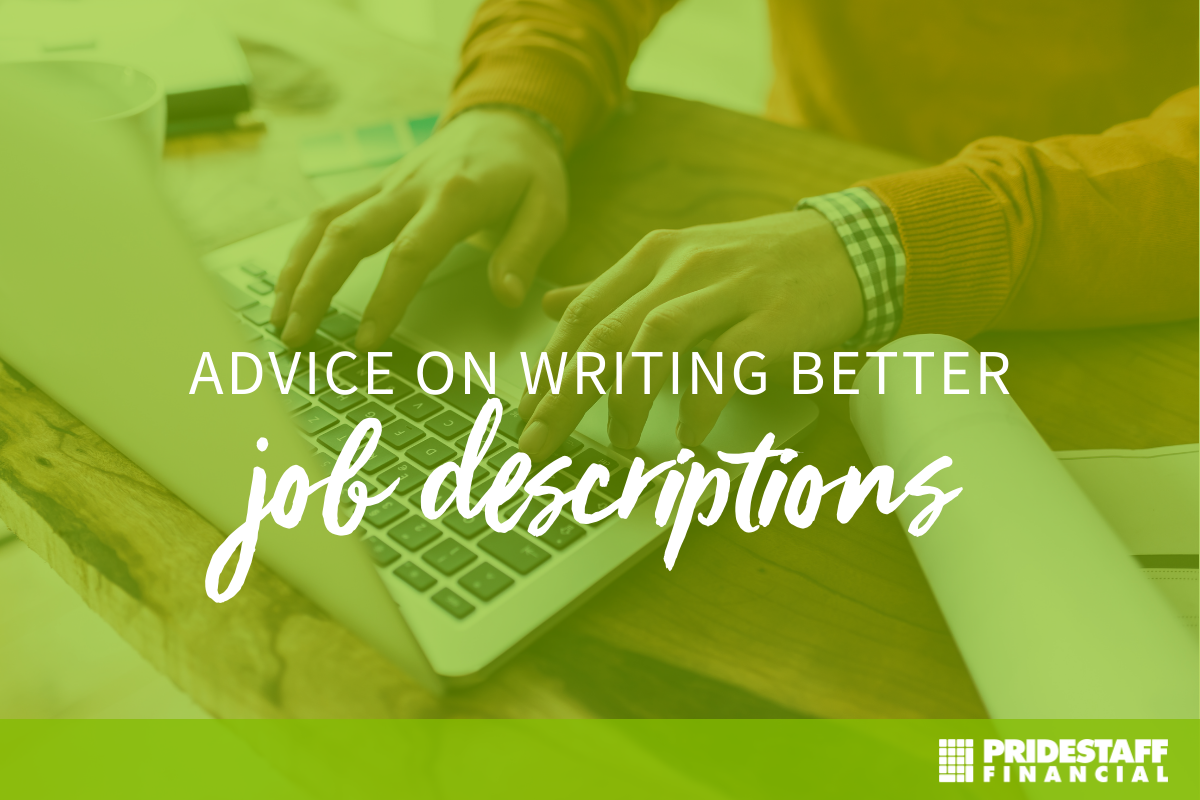 Job descriptions can help identify particular skills or abilities that are necessary for a position or the environmental pressures that apply to the position. A good job description tells the applicant what the position may involve or require. More importantly, job descriptions are crucial when targeting top candidates — here's how to make yours more compelling.
1. Your overview should be short and sweet
A one to four-sentence overview should include a description of the job's major function, how it contributes to larger company objectives, and why it's important not just to the company, but to the industry as a whole. For example, try to answer the question, "How does this role contribute to making people's lives better, or solve existing business problems?" Also, use invitational language like, "Come join a creative team," to get their attention.
2. Focus on growth and development
Don't just list a bunch of tedious daily tasks, and avoid a long, bulleted list of responsibilities or qualifications. Instead, describe the key job functions in five to seven bullets. You also can group two to three bullets under larger categories, such as "Technical or Management Skills." And explain how the job will contribute to business objectives, the potential for advancement, and how candidates' achievements can contribute to all of this.
3. It's ok to ask for help
You might be management or HR, that doesn't mean you know all there is to know about the job itself as you aren't walking in those exact shoes. Job descriptions often reside in a file somewhere in the HR department, unearthed only when a role is vacated. These descriptions often remain static for years and don't reflect the current skills, culture, and experience needs. Involve the current team to help fine-tune the description and help determine the skills necessary to do well in the role. Knowing what your team needs and the type of candidate that will be a cultural fit will be crucial for long-term success.
4. Don't downplay work culture
Culture is everything in recruitment. Everything eventually comes back to a candidate asking themselves, 'Will I be a good fit and really enjoy working there?' So, it's critical that culture is all over a job description. Highlight benefits, perks, and workplace bonuses. Do you have an on-site gym? Free food? Flexible schedules? Remote work opportunities? Happy hour Fridays? Shout it out in the job description.
5. Get interactive and innovative
Candidates on the job hunt spend a lot of time poring over job descriptions. If you add creative or innovative touches, you can catch their eye and their interest. Do you have the capability to accept video cover letters? Can you add a video spot with the hiring manager or potential colleagues to explain the job and why they love working for the company? This is a major differentiator, and candidates take notice.
PrideStaff Financial Can Help With Your Staffing Needs
PrideStaff Financial has consistently won awards for exceptional client satisfaction. Our highly skilled staffing consultants can help you find the right candidates to meet your business needs. Contact us today to learn more.