Top Paying States for Accountants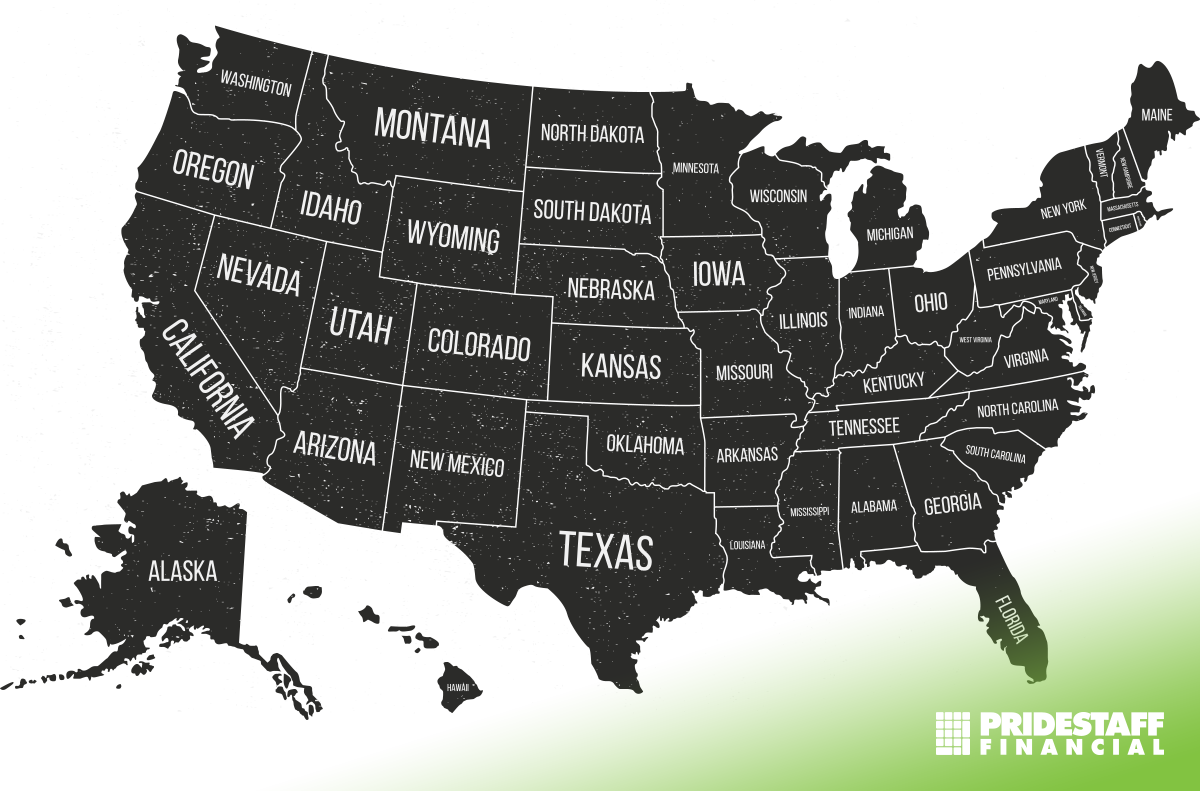 Looking for a pay increase? You may want to look closer at these top-paying states for accountants.
Washington D.C.:
The District boasts one of the lowest unemployment rates in the country, which is somewhat shocking given the wage disparity between the highest and lowest earners. D.C. reports a gross state product of nearly $130,000 per year. Per capita, the average personal income is roughly $76,986, which is much higher than the national average of $60,000. Accountants in D.C. on average earn even more than that though, at nearly $80,000 annually. For a town where the government is one of the biggest businesses, accountants are in high demand here.
Philadelphia, Pennsylvania:
Surprisingly, 42 million people visited the city in 2017. With tourism so active, businesses are booming in Philly which has helped to increase the average CPA salary to $69,324 according to PayScale. The main economic industries that keep this bustling city moving are healthcare and education, with the University of Pennsylvania and the Children's Hospital of Philadelphia.
These are both the largest private employers in the city. Manufacturing and retail are also successful in Philly, where Urban Outfitters and Pep Boys are headquartered. The energy company Sunoco and the food services company known as Aramark are located here as well. Because of these industries, an accountant will do very well if a move to Philadelphia is on the horizon.
Seattle, Washington:  
In Seattle, accountants earn $75,178 per year, 5k over the national average. This stands to increase with more education, certifications, and experience. Seattle operates the 11th largest metropolitan economy in the U.S., with major players being the "new industry" of tech and internet companies.
Older retail and manufacturing giants include fortune 500 companies that call Seattle home. Industries like Amazon.com, Starbucks Coffee, Nordstrom, T-Mobile, Microsoft, Expedia, and Boeing International (aircraft) are located here. In short, Seattle is a corporate accountant's heaven when it comes to job choices.
NYC:
The Big Apple is an amazing place for accountants. Payscale notes the average salary for New York Accountants is $74,922. With such a vast and varied economy, finding one's niche is not a challenge in the city that never sleeps. The economy is by far the largest of any city in the country, with the most important financial center in the world represented in the heart of the city—the New York Stock Exchange.
The borough of Manhattan is the nation's leading center of banking, finance, and communication. Just up the street in Midtown Manhattan, there is the largest central business district in the world that is unique in its high concentrations of very successful private firms in management, law, consultancy, banking, and accountancy. If you are good at what you do, $74k is a very low average.
These are just a few of the many great states that offer tremendous opportunity to accountants looking to really advance their careers.
Looking for a top paying accounting job?
PrideStaff Financial has consistently earned ClearlyRated's Best of Staffing Diamond Award for exceptional talent satisfaction. Our highly skilled staffing consultants can guide you in growing your career or help you transition to a new one. Contact us today to learn more!