Understanding the CPA Exam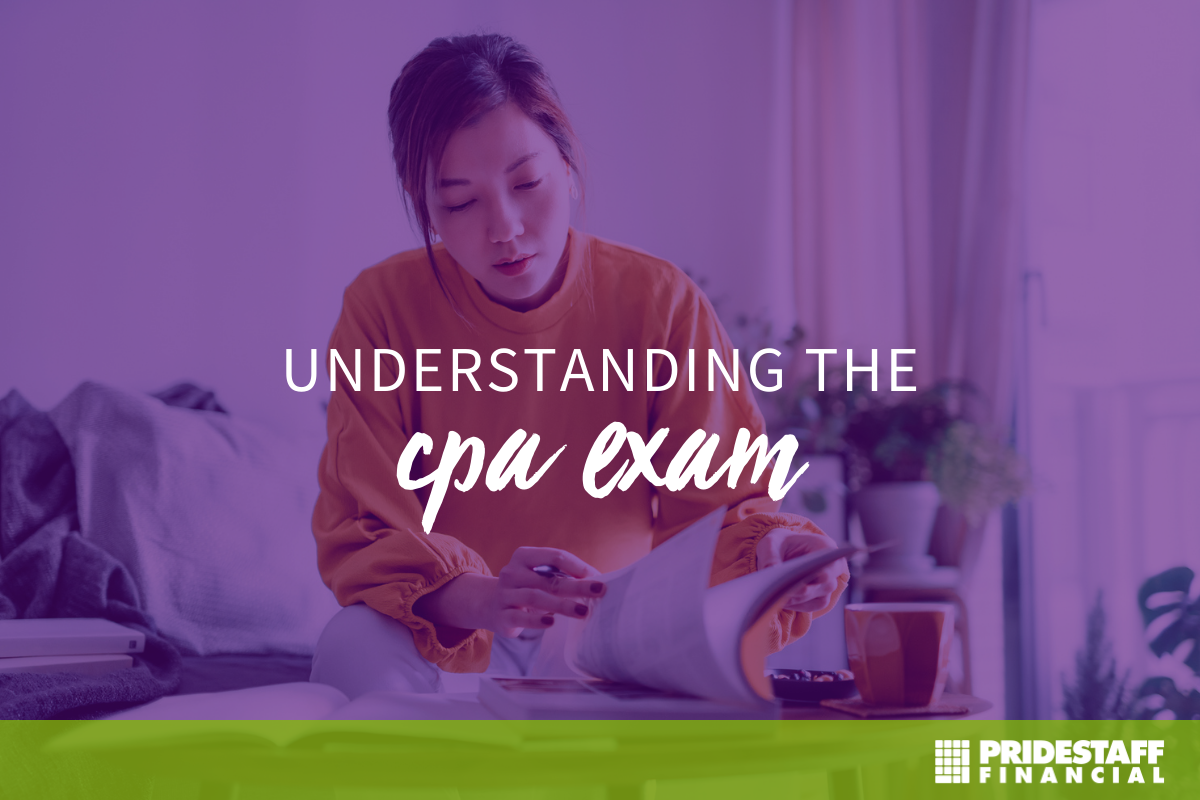 Whether you're starting out in your accounting career, looking to transition between fields, or just plain curious, it's important to define corporate accounting and know how it differs from a career in public accounting or a large accounting firm.
What is on the CPA exam?
The CPA exam consists of four basic foundations for which all accountants should use to prepare. While the questions on the exam may change, the foundations are always the same: auditing and attestation (including internal controls, engagement, and evaluation information, prepare communications), business environment and concepts (including financial management, economic concepts, information technology), financial accounting and reporting (including items in financial statements, accounting, and reporting of non-governmental and non-profit organizations), regulation (including business law, federal taxation of individuals and entities, federal tax procedures).
Exam format:
All exam sections are computerized and are only delivered in English. In each section, test questions are presented in smaller chunks called "testlets" which are composed of either a set of multiple-choice questions, task-based simulations, or a mix of both. Some of the task-based simulations contain written communication tasks.
CPA Exam Tip #1:
The best way to prepare for a CPA exam is to start with the 18-month expiration period as a guideline. While it's not mandatory that any accountant completes the exam within 18 months, most do so successfully. Make sure to factor in administrative steps and study time. Then develop a 12-month plan to complete your preparation and use the extra six months as a buffer for unexpected interruptions.
CPA Exam Tip #2:
Consider breaking up study materials into weekly chunks; tackle one chapter and one set of review questions per week, for example. Repeat the review questions until they are 100% correct.
CPA Exam Tip #3:
Complete all test review work one week prior to test day; schedule only practice tests in that last week leading up to the exam.
CPA Exam Tip #4:
On the day of the exam, choose the section you believe will benefit you the most to take first. Theories abound on how to choose, but most CPAs either take the sections they'll find easiest or hardest first. A section that is anticipated to be easy can provide familiarity with the test environment and establish confidence going forward. Alternatively, taking the most difficult test first removes the most intimidating section from the equation.
Searching for a great CPA job?
PrideStaff Financial has consistently won awards for exceptional job seeker satisfaction. Our highly skilled staffing consultants can help you find the best ways to prepare for your CPA exam. Contact us today to learn more.