Work from Home or Hybrid—Which Will Prevail?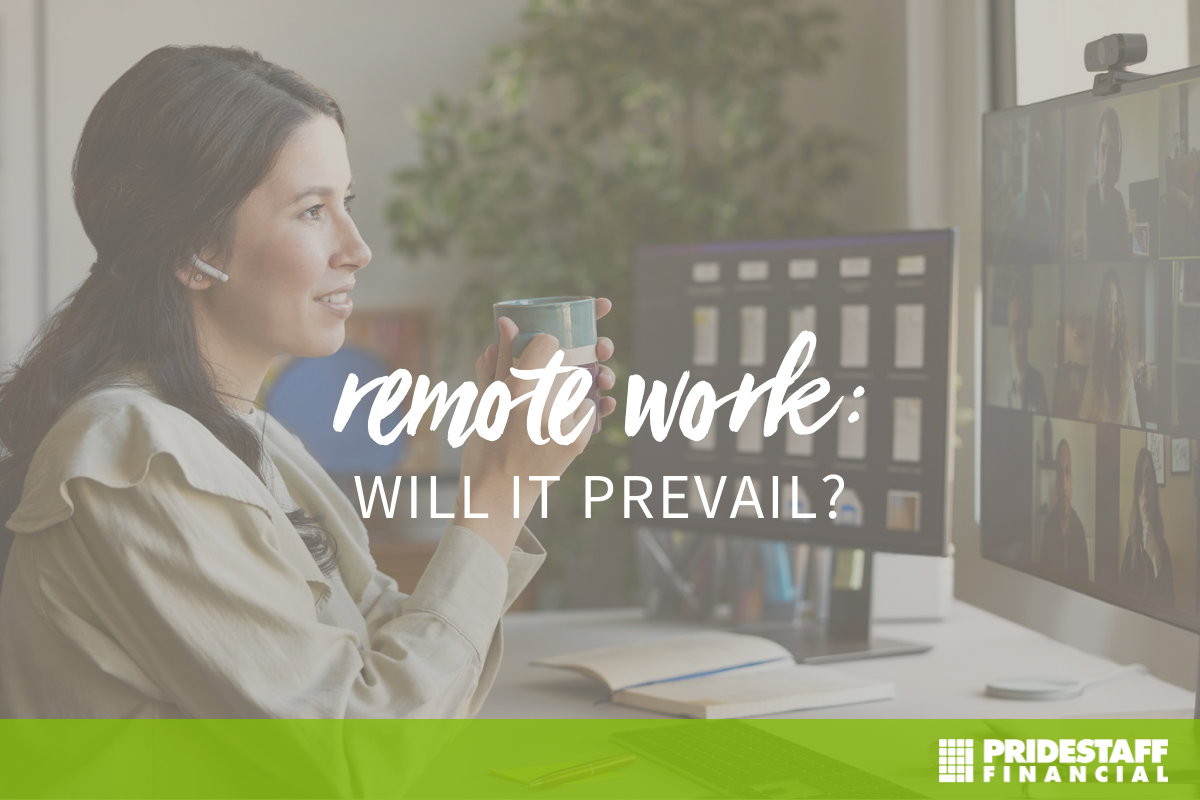 You might think it's easy to work from home full time—you might also think that it's easier for every company to commit to 100% remote work environments. However, the real truth is, that not every company can afford to have their employees working remotely full time. You need to know the pros and cons of both remote and hybrid work situations and figure out which best works for you.
Let's define hybrid:
While it's true that many companies are offering flexibility for all staff where you can work from home some days and other days work in an office, the reality is that there are also many companies that are offering a hybrid work situation, which means that they choose who works from home (you do not have control). So, let's say you are in IT, then your company may let you work from home full time, yet if you are in marketing or sales, you may need to go into an office setting full time. Be mindful of this company structure before committing to working somewhere.
What you could miss not working hybrid:
When some team members work in the office, there's an automatic divide between them and those who work remotely. People who see each other every day tend to form closer bonds and build camaraderie quicker simply because they're physically together for several hours a day, five days a week. Your in-house coworkers may share inside jokes, go to happy hours together, or hear things before you do. Besides feeling isolated, this can also conjure up the feeling of being left out.
Think of the hours:
Working at a hybrid company will likely mean you'll need to work the same or similar hours to that of your in-office colleagues. You may be expected to "show up" to work remotely at the same time your coworkers clock in, you may even find that deadlines only fall within these working hours, even though you're working remotely and off-site.
With remote work, you have control:
While there may be some overlapping work hours, remote employees usually have the freedom to create a personal work-     from-     home schedule. As long as employees meet their deadlines, they can work mornings, split shifts, or at night.
Economic strategist:
Instead of expecting immediate responses, employees send each other messages, but they're not expected to respond right away. Team members provide a higher level of detail in messages when communicating in this way, but it also gives coworkers a chance to get started on the request without lots of back and forth. This means you can continue to work during your peak productivity without interruptions. And when you need a break, you can check your messages and answer when you have more time and information to contribute. As a result, teams waste less time and become more productive, which is a huge benefit.
In the end, the choice is totally up to you. Think about all sides of the equation, and weigh what matters most.
Looking for a great accounting or finance job?
PrideStaff Financial has consistently won awards for exceptional candidate job satisfaction. Our highly skilled staffing consultants can provide guidance in helping you navigate your career and guide you as you graduate. Contact us today to learn more.