Will Interest Rates Affect Staffing Levels in Accounting and Finance Departments?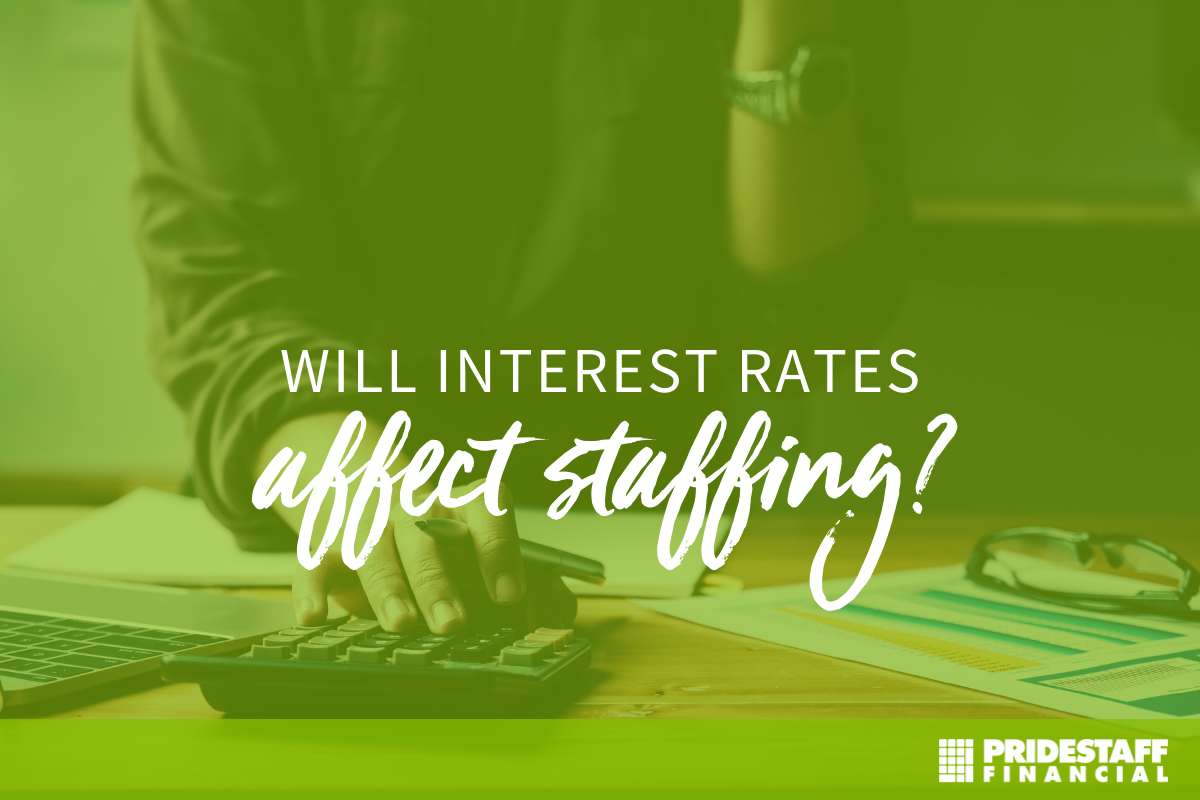 Will the unknowns in the current economy and high-interest rates, positively or negatively affect staffing? Keep reading for what you need to know!
Understanding the domino effect:
As TechWire's Jobs Report documented in recent weeks, there has been a downturn in job openings over the last few months. And The Federal Reserve expects unemployment rates to reach 4.1% (still relatively low) in 2024 as it takes measures to combat rising inflation. According to Fed Chair Jerome Powell, he stressed that restoring price stability "really is in service, in the short and longer-term, of the kind of labor market we want and hope to achieve." With that comes a rate hike to keep pace with the economy and moderate inflation. But that could have a domino effect on everything from stocks to loans to rising costs of benefits for employees to having to lay off staff.
A global effect:
The domino of increased interest rates may drive a company to enter or expand its presence in the international marketplace. If conditions in Europe are more expansion-friendly, for instance, leaders may explore opportunities to set up shop and hire workers in those countries. This human resources approach can inhibit near-term hiring of domestic workers and may even cause the business to shift more work abroad, causing domestic layoffs.
Indirect effects:
Fed policies can have other indirect effects on the relationship between company leaders and their workers. Salary freezes or cuts are sometimes used in lieu of job cuts. These moves may cause some employees to explore other employment options. Additionally, professionals in certain industries may explore entrepreneurial ventures if unemployment is high and economic conditions prevent access to quality, high-paying jobs in their professions.
The impact of business cycles:
Businesses tend to jump on expansion ideas when rates are low, but that may put a company in a predicament when rates go up and inflation becomes an issue. Business cycles are the repetitive expansions and contractions of activity within economies. This behavior is intrinsically interrelated with staffing, as both have to do with the willingness and ability of businesses to expand their operations.
Need help planning your staffing strategy?
PrideStaff Financial has consistently won awards for exceptional client satisfaction. Our highly skilled staffing consultants will support your business needs and help your business navigate economic times. Contact us today to learn more.