Using a Specialized Recruiting Firm to Fill Accounting and Financial Positions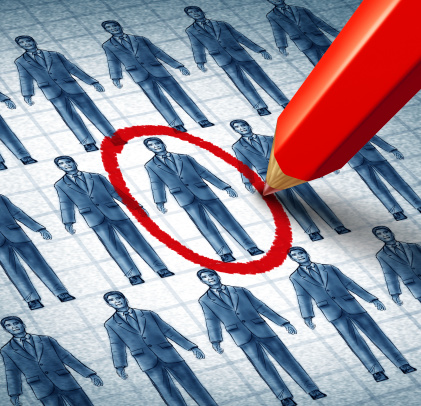 Roughly $75 billion dollars is spent on recruiting efforts per year in the United States. Be it on staffing or products, recruiting firms have gained great momentum over the last three years. The reason for this has a great deal to do with the variety of complex skills, technology, branding, and social media expertise that recruiting firms bring to the table. PrideStaff Financial is a recruiting firm that can offer this and much more. Here are just a few of the ways we can help you find the best candidates for your business.
Work with you at the collegiate level:
PrideStaff Financial does more than just develop job requisitions with business line managers, we work with your company to recruit at the college and university levels; managing the process, marketing the company, and offering to vet your potential candidates from the start. This level of attention includes screening candidates for "best fit". We strive to get to know your business, working with your human resource and management teams in an effort to build a partnership that is streamlined and most effective for your needs and business platform.
Focus on Best Practice:
Businesses these days are focusing on strategic areas, such as branding, social networking, candidate relationship management and analytics. Tightly integrated talent acquisition such as this focuses on talent management – organizationally, systemically and technologically. Integrating social media platforms such as Twitter, Facebook and LinkedIn give businesses a way to communicate what their business is all about. Blogging has become another important strategy for companies, allowing them to market their brand by becoming a "relatable voice" that can speak directly to a candidate's needs or thoughts about the field. It is our job to make sure that we understand this focus. We will help create a marketing portfolio that works for your company, elevating your specific brand to fit the needs of current trends in the marketplace.
It's what's in the package:
Companies compete heavily for financial and accounting talent. In order to obtain top tier candidates, more companies see the need to offer extras like cleaning service, free food or lounge areas, on-site dry cleaning service, yoga classes, daycare options, unlimited vacation time, and a high flexible work environment to attract great business oriented and creative people. Work/life balance has become the cornerstone for most candidates in today's market. Understanding the changing economy and current demands for both business and candidate helps us tailor a plan that works best for you. Today's financial candidates are coming out of school with more training and hands on experience than in previous years. The percentage of women graduates in the field of business has more than doubled in the last five years. This increase means that businesses need to adapt to the changing dynamics of the field. We have the scale to leverage complex technology among many clients and the experience and expertise to help you think strategically about your hiring process.
Businesses need to realize that if standards are lowered on the type of candidates hired or the way hiring is done, the company suffers from low productivity or performance, high turnover, and poor customer service. The most important thing a human resource teams does is hire great people – which is why businesses in the U.S. are willing to spend upwards of seven percent of their budget on outsourcing for recruiting efforts.
PrideStaff Financial is one of the nation's leading recruiting firms. Awarded Inavero's 2014 Diamond Award in Staffing, we can customize a plan to best fit your needs. Contact our financial consultants today and find out how we can help you.