Want to Get Fired? Just Publicize Your Job Search!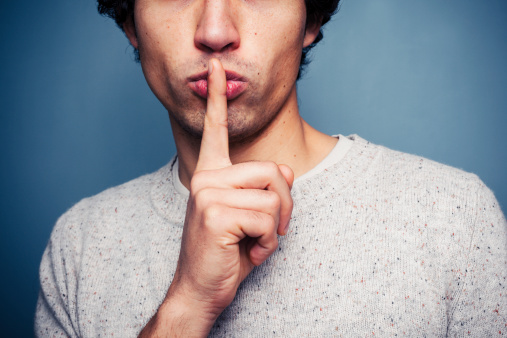 There is nothing wrong with deciding you need a change in career, or maybe you've decided that you need more of a challenge than your current employer can provide—that's okay! What's not okay is searching for a job on the company dime or publicizing your job search on social media forums like LinkedIn where your boss may see it. PrideStaff Financial has been working with job candidates across the nation, helping them navigate the world of employment. Working with a recruiting firm like ours brings value to your job search and provides a discrete way to look for a job.
Manage privacy settings in social media.
LinkedIn will automatically publish any updates you provide in your entire network's newsfeed and possibly even email them. So when deciding on whether to make it public knowledge you are looking for a job, make sure you know what your privacy settings are set to. LinkedIn has recently changed updates that include announcing changes you make on your profile page. For example, if you make a change within your profile that indicates a job title you are in search of, or you are currently looking for job opportunities, LinkedIn will send out an automated email message similar to "Say congrats on the new job!" That could be very embarrassing and potentially cost you your current job. To prevent this, go to: Privacy & Settings—Turn on/off your activity broadcasts.
Don't search during company time.
Using company time and/or resources for a personal job search is a show of disrespect to your current employer, and you're taking the risk they may find out. You never know when your boss, HR or IT team may be monitoring your work devices. It can be difficult to find time to look for a job when most of your time is spent at the office, so be wise about your job search. If you need to take a phone interview or in-person meeting, either utilize a lunch break or take some personal time at the end of a workday to interview. If taking a phone call during lunch, leave the office building all together; either sit in your car, or if it's nice out, go for a walk while on the phone. Your lunch breaks are your personal time, but they should still be used wisely. Job searching should be kept to early morning, evenings, or weekend hours; it may be inconvenient, but at least you're not burning any bridges with future references.
Recruiting firms can take some of the load off.
Recruiters understand that discretion is often part of the process and are willing to do what they can, especially if you are upfront with the recruiter. Most recruiters will talk off-hours or at lunch time to accommodate your needs. Find a reputable firm that has been in business for years, has published reviews, and is not standoffish answering your questions about what they do. When handing in a resume to a recruiting firm, list specific times to reach you on the resume. This will help your assigned recruiter immensely. Recruiters should be considered a part of your "team"; it is their job to help you find a career that fits your needs, skill level, and future goals.
There are ways to look for a new job while still employed. Sometimes it just takes finding the right resources to help you!
PrideStaff Financial is one of the nation's leading recruiting firms, winning the Best of Staffing 5-star diamond award for 2015. Our staffing consultants are highly trained and will discreetly help you search for the perfect job. Contact us today to learn more.