The Future of Accounting Automation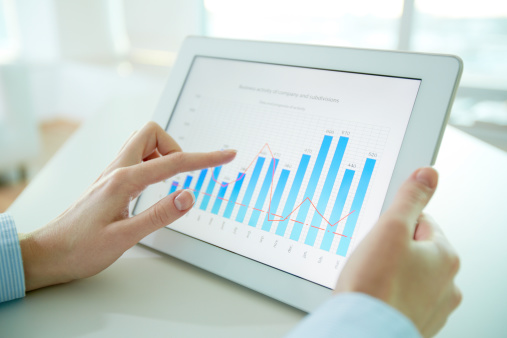 Accounting automation continues to refine and improve the processes accountants use for efficiency and financial management. Trends include Big Data and analytics, and smart machines that can scan large volumes of data and perform analytics with sophisticated algorithms to facilitate decision making in the accounting and finance world. Accounting automation can be an uncomfortable switch for leaders who are not familiar with cloud-based systems. PrideStaff Financial has information leaders in the industry need to know.
Figuring out when to make the switch.
Many accounting departments rely on manual processes for posting payables and receivables, printing and mailing checks, distributing invoices, and inputting numbers. However, doing so leaves your records vulnerable to potentially costly human error. It also does not allow your staff the time to add the kind of value that's needed to take the company to the next level. However, using accounting automation can boost productivity and free up time for your financial accounting team to be able to focus on strategic initiatives for company growth.
Why go automated?
According to Accounting Today, accounting software can be fully customized for specific business needs with the integration of additional modules. Both on-site and cloud-based options are available. While on-site accounting systems are implemented on a company's servers, cloud-based financial and accounting services store the data remotely and are maintained by a service provider. Cloud-based systems are highly scalable, enabling you to expand or contract as needed, without the need for expensive in-house hardware and server resources.
It's still a human-to-human business.
Leaders faced with the decision of going automated or incorporating portions of their accounting to automation need to remember that the industry is still largely personal. Accountants have always been, and continue to be, a client's trusted adviser. While using automation systems can help alleviate aspects of record keeping and marginalize error, ultimately it is still up to your staff to make sure that a client's records or payables are processed. It is also their responsibility to advise clients the best they can, and to do so means taking the time to meet with them, understand the business, and take the time to make sure payments and receivables are invoiced correctly. In this day and age, it's wise to remember that the global economy has become automated as a whole, leaving many businesses vulnerable to data breaches and hacking.
As a leader, decide where accounting automation fits in best at your company. Where will it free up some time for staff to focus on long-term goals? Where will it increase productivity without eliminating personal contact with clients?
PrideStaff Financial is a 5-star diamond award recruiting firm. Our staffing consultants are up to date on the latest trends and technology, and can help guide your business plans. Contact us today to learn more.