Ways to Make Sure the Talent Shortage Doesn't Affect Your Company Long-Term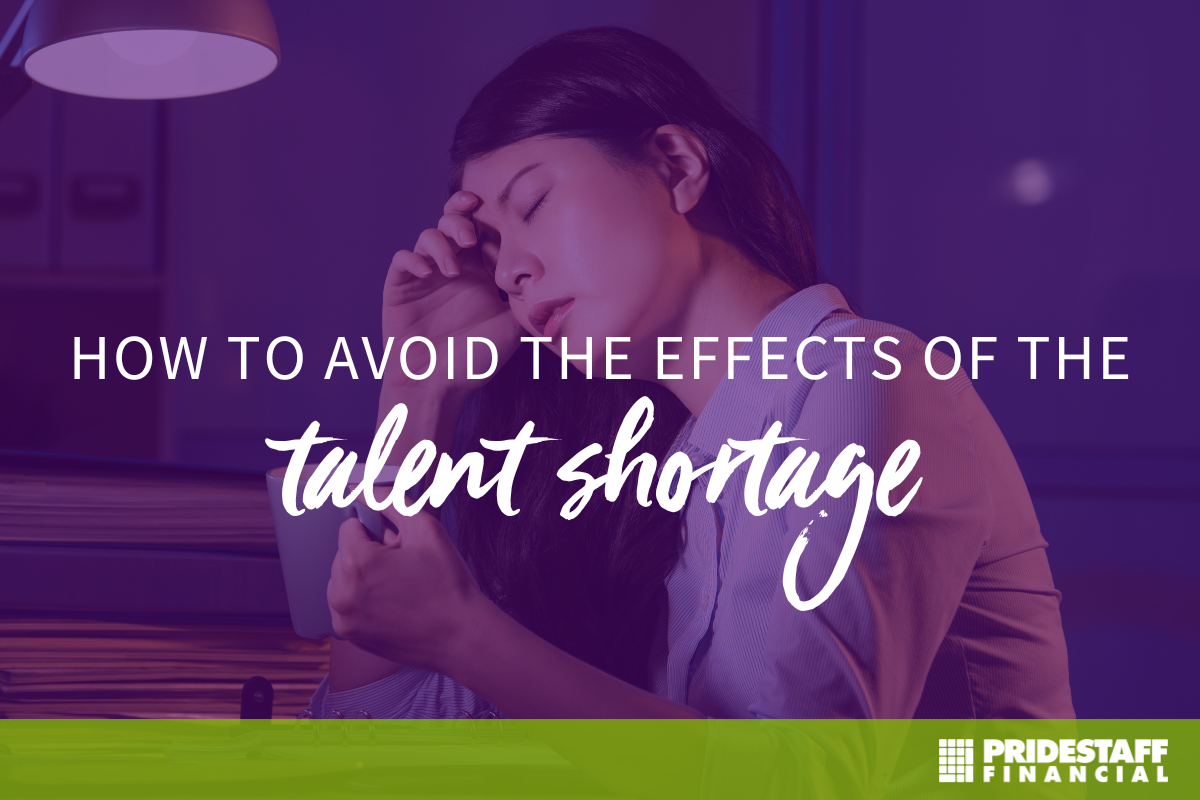 Concerns over a lack of talent are now top of mind for organizations around the globe. A recent Gartner survey found that CEOs globally consider the current talent shortage to be the top emerging risk for their companies. Outpacing other major business risks like privacy regulations and the current pace of change, the talent shortage is a key concern for more than two-thirds of respondents across several key industries, including the finance industry. Here's what companies need to do to make sure their employees are happy and satisfied.
Build up your pipeline:
Building a talent pipeline that includes young job seekers is crucial for your organization's long-term sustainability. Educated and ready to take on the world, recent college graduates are eager to make an impact on your organization, and have the skills required to succeed in today's workforce. A comprehensive campus recruitment strategy is key to addressing the talent shortage. And it's never too early to start engaging students. Whether you're in need of a fast-tracked campus recruitment strategy or your existing program needs an overhaul, reaching out to the next generation of talent is one of the most effective ways to future-proof staffing needs.
Build a community around talent:
Engage talent early and often by building a pool of job seekers who are interested in staying up to date on your company and employer brand. Talent communities are a great way to keep candidates informed about future career opportunities and relevant company news, even if there are no available positions at the moment. When positions open, your company will have immediate access to a group of active candidates who have already expressed interest in working with your company.
Don't wait to act:
Competing with other companies for skilled workers during a talent shortage means every minute counts in the recruitment process. Inefficiencies within your recruiting operations, like poor communication or a broken interview process, can add days onto an already-stressful process in which most candidates expect hiring decisions to be made within two weeks. Analyze existing recruitment workflow and processes to identify opportunities for improvement. Mobile applications and text recruiting, for instance, allows candidates to apply for positions and stay in touch on the go, simplifying the recruitment process from the start. Don't wait to act on improving your interviewing and recruitment process!
Build career pathways:
Talent mobility is based on the idea that upskilling is no longer a luxury reserved for the best talent but an essential pillar for long-term business success. A vital component of this recent shift is the rise of the internal talent marketplace.
Much more than a traditional career site, the internal talent marketplace is designed to offer employees a personalized experience to stimulate upskilling and drive career growth. With a focus on opportunity visibility and talent redeployment, these pathways give employees greater control over their development, empowering them to clearly define a career path that is aligned with both individual and organizational goals. And it keeps them at your company which creates long-term stability for both you and them.
Bonus Tip: Call PrideStaff Financial
PrideStaff Financial has consistently won awards for exceptional client satisfaction. Our highly skilled staffing consultants can help your company build out a long-term plan for talent shortage. Contact us today to learn more.