Why a Career in Finance is a Great Way Back into the Workforce for Stay-at-Home Parents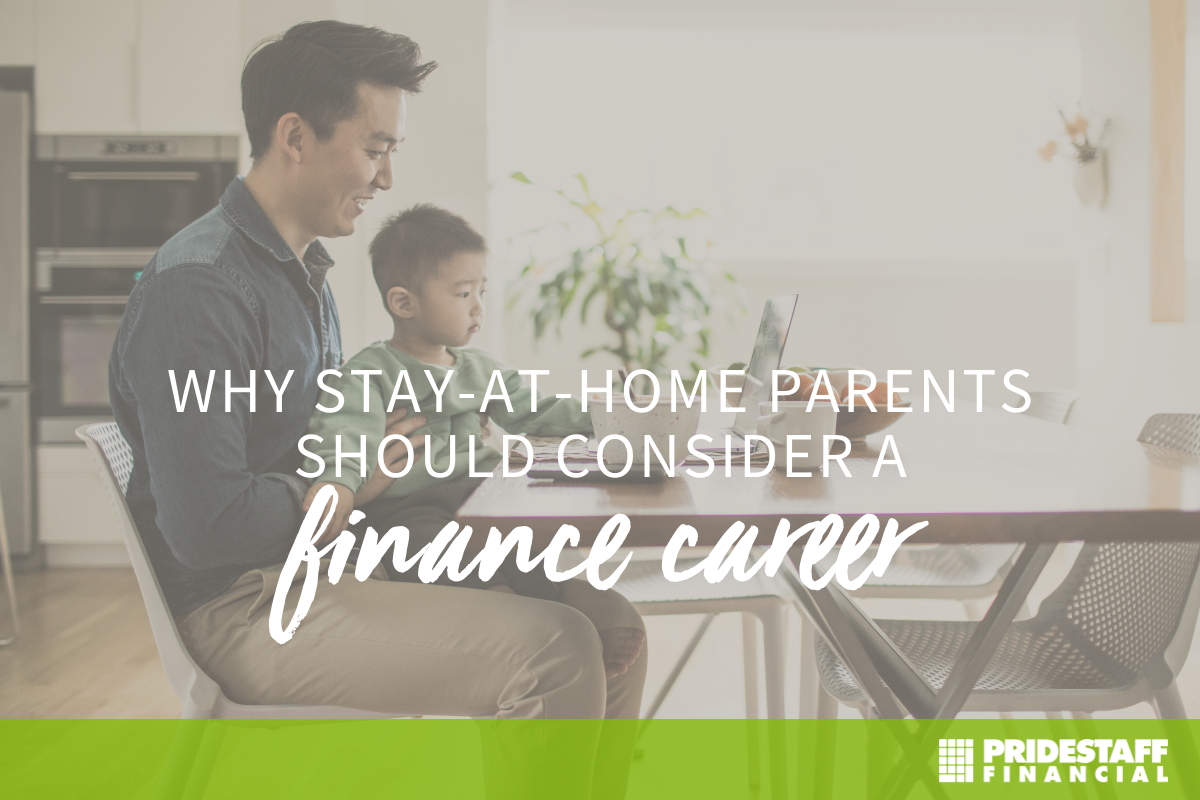 A career in the financial sector is a great transition for parents who were stay-at-home and want to get back into the workforce. For many, there were also remote work options where parents could balance parenting duties with work duties. After a period of reflection afforded by working from home, many professionals or those recently re-entering the workforce, might be thinking about changing careers to the financial services industry, which has seen an increase in job opportunities during the pandemic.
Combine your skills from past experience:
Jobs in the financial sector require numerous professional skill sets and personality traits that can lend themselves as a natural culmination for those who have been building those skill sets and abilities in other types of careers. For example, someone who had to utilize communication skills learned in another career, such as medicine or teaching, translate really well to finance—and is considered one of those all-important "soft skills."
Weigh the actionable steps needed:
There are several things one should know before making the switch. Make sure you know what you are getting into when considering a career in Finance. The move should be a positive decision and not something you're doing because you just want something new. This profession is comprehensive, and people will be depending on you. If you don't have one already, you will most likely need a CFP designation or CPA designation. However, making the career switch or stepping into it after a long hiatus, should expect a holistic experience—and you can't ask for more than that!
Network with those in the field:
Informational interviews are a great way to learn about the profession and build your list of contacts. It's also a great way to get in front of decision-makers so they can see for themselves your skills and talent. LinkedIn is a great place to start and look for events that center on the financial profession in your area. You may even find a mentor or a new connection that leads to a job.
Be flexible in your job searching:
A well-thought-out plan for job searching will minimize frustration and increase your chances of landing interviews. Initially, it's important to focus on the areas that offer more jobs in your field. Be creative and flexible in your search and be patient with yourself. You are charting a new course from a stay-at-home lifestyle, so the transition is one of patience and persistence.
Consider its stability:
A career in finance is a stable one. There are always jobs available, and the need for finance candidates is growing rapidly post-pandemic.
PrideStaff Financial has consistently won awards for exceptional candidate-job      satisfaction. Our highly skilled staffing consultants can help guide you to a new career. Contact us today to learn more.