Why Professional Conferences Still Matter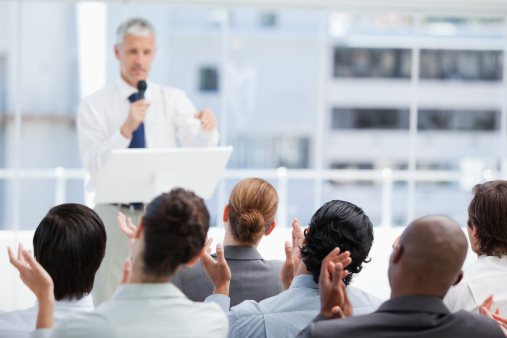 It's easy for us to go on the web to get information, updates and news in our industry. Yes, social media and the internet make life simpler. However, having easy access to information has a downside too. We are a human race. We need interaction, socialization, personal communication to feel truly connected to the world. Professional conferences offer a chance for employees to engage with each other and learn things they can't from the web. Here are some reasons conferences still matter.
Reignite that passion.
Something a conference can offer the internet cannot—the human experience.  When employees sit at their desks all day, staring at a computer screen, or walk from one desk to another to discuss work, it saps their energy. It can start to feel monotonous and boring. Getting out and hearing from people who are doing what your employees do, but differently, can reignite enthusiasm and inspiration about their job.
Not all trade secrets are online.
While there might be tidbits of information on trends and trade innovation, conferences offer a chance to meet with specialized industry leaders and speakers, and compelling subject matter. Attending conferences and learning about the latest trends and how they're being used in the industry balances knowledge and gives employees something valuable to bring back and apply to the company.
Helps develop communication skills.
As with anything else, communication needs to be practiced. If you don't ride a bicycle for ten years, you may be a bit rusty, but eventually you get stronger and more willing to ride. Communication is the same. If employees sit at their desks all day, they are not engaging or communicating. Then when problems occur, they fumble with how to help solve them or work as a team. Conferences offer people a chance to have round-table discussions, problem solve with others in the industry (who they don't know) and practice communicating ideas and thoughts. It's a skill set that will never go out of style.
Just have fun.
Every so often, it's good to get out of the office, out of the monotony of the same day to day. Happy employees are less stressed, more productive and more balanced. Think of it as an investment in overall employee (and management) health and well-being.
PrideStaff Financial is a 5-star diamond award recruiting firm. Our staffing consultants have the expertise you need to help you and your staff. Contact us today.