You Don't Need a Title to Be a Leader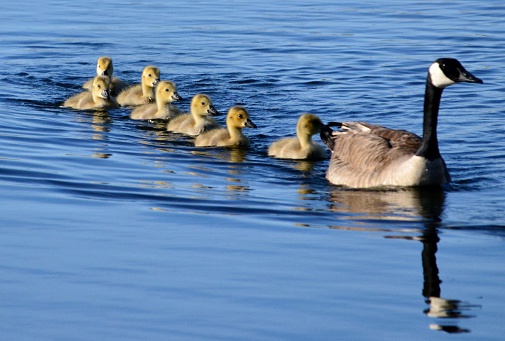 "To get to know people, listen, expand the circle of ideas. The world is crisscrossed by roads that come closer together and move apart, but the important thing is that they lead towards the Good."- Pope Francis
Good leaders don't start leading the minute they receive the title. They see an opportunity to add value and then act on it. That's how they get ahead and earn the title. Here are tips from PrideStaff Financial to lead without the title.
Focus on your work first.
You may be excited at the prospect of becoming a leader, and may be anxious to get started. That's great news! But don't shrink your own work responsibilities trying to get to the top. Focus on the present as much as, if not more than, the future. You still have to deliver results, which means taking care of your current job duties so that nobody — peers, clients, or those above you — questions your performance.
Helping your boss helps you.
Show your boss that you're willing to take up the challenge on important projects that are a priority for them. There is an important phrase in business today, "lean in." If you can lean more towards yes than no whenever your boss asks you to help with something new, you will find yourself in a better position to understand their responsibilities and show you are capable of handling them. Be a problem solver for those big concerns of the boss and you'll soon see yourself gaining leadership traction.
No task is too small.
Don't nitpick about what opportunities you are willing to take on. Speak up for new initiatives, especially ones that might be visible to those outside your department. This will give others a taste of what you'll be like in a leadership role. It might be something as simple as facilitating a meeting, offering to help with recruiting events, or stepping in to negotiate a conflict between peers. Find time to network and take on responsibilities outside of work too. For example, sit on the board of a local nonprofit or committee. It sends the signal that you aspire to leadership potential.
Look for the "dark matter."
Sometimes in corporations, there are just not enough bodies or time in a day to tackle every problem or project. Look for opportunities to solve problems others aren't willing to or maybe no one knows even exist. For example, if you have an MBA, put it to good use identifying a specific change that might save the company money. Or help identify a new method of working on a routine project that could speed up productivity without overworking the team.
There are always opportunities to be a leader, it's just a matter of seeking them out before they are handed to you.
PrideStaff Financial is one of the nation's leading recruiting firms. Our staffing consultants are highly trained to help you move ahead in your career. Contact us today to learn more.