2023 High Growth Accounting and Finance Jobs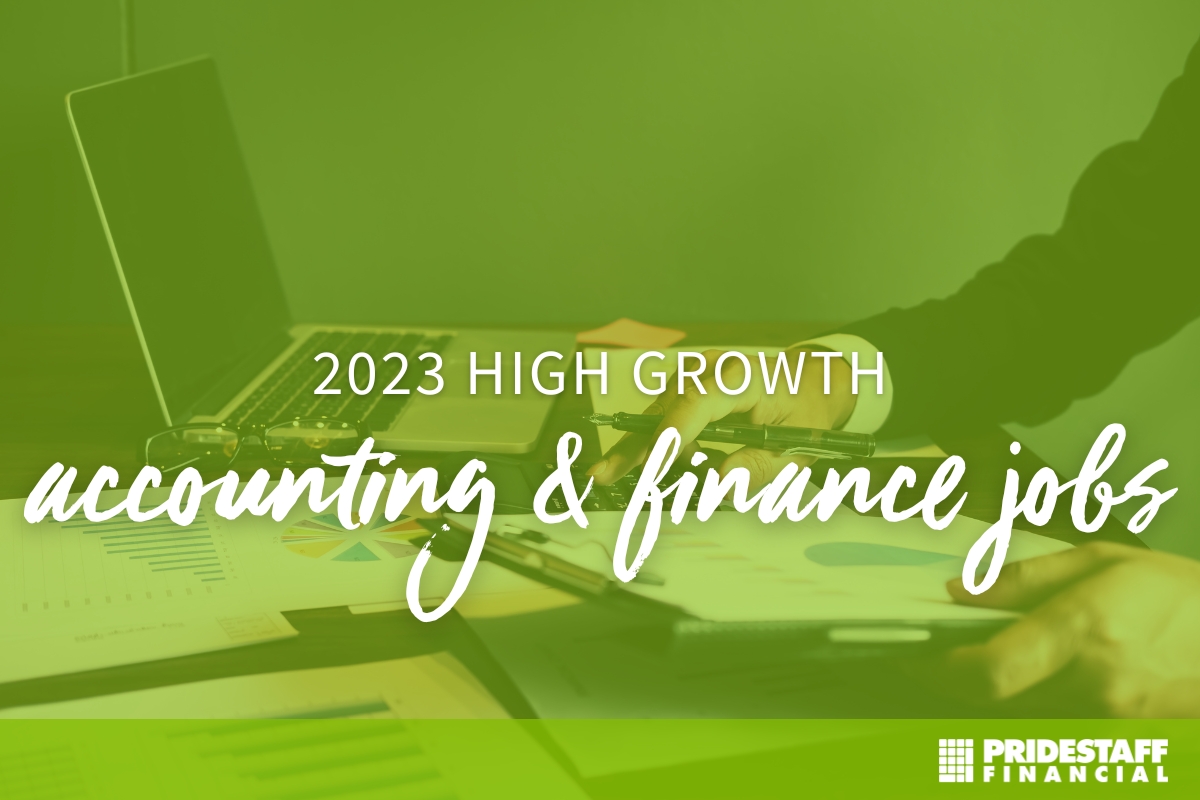 The financial markets are changing at a rapid pace, making companies scramble to find new finance and accounting talent. This is an opportune time for you to upskill and break into the field. According to the U.S. Department of Labor, here are some of the most in-demand finance and accounting careers in today's market.
Controller:
With a 17% 10-year projection growth, a Controller is in high demand. Controllers and assistant controllers prepare financial statements and reports that summarize and forecast a business's activity and financial position. They may also develop internal policies and procedures for an organization's budget administration, cash and credit management, and accounting functions. The average salary based on experience is between $150,000-$200,000 annually.
Management Consultant:
Also known as management analysts, these consultants propose improvements for operational efficiencies in an effort to make organizations more profitable through reduced costs and increased revenues. These jobs are in high demand across the United States with starting salaries around $80,000 annually.
Standard Deviations:
The forecast for tax accountants is projected to grow roughly 10% over the next eight years. Tax accountants prepare federal, state, and local tax returns for individuals, businesses, or other organizations. And, with a starting salary of $88,000 annually, this career is one worth considering.
Credit Analyst:
These professionals review and analyze financial information from sources such as reporting services, credit bureaus, and bank branches to evaluate the profitability of loan requests and approve or deny loan applications. It's a unique section of the industry that is growing six percent over the next three years. The starting salary for most positions in this career is $70,000.
Treasury Analyst:
Treasury analysts monitor an organization's financial activity, including cash flow, liabilities, and assets. They analyze budgets, expenses, and future investments to decide whether payments coming to and from the company are being processed properly. The starting salary is $70,000.
Accounting Managers:
Accounting managers oversee the operations of an organization's accounting department. They analyze and report financial information, assist with tax processing, and create financial statements to present to the company's board of directors. These positions can make up to $80,000 a year.
Personal Financial Advisors:
Financial advisors help their clients understand the health of their finances and make personal investment decisions. They monitor the state of clients' investments and finances and can provide advice on insurance, mortgages, college savings, estate planning, taxes, and retirement. The great thing about this career is that you can work remotely, and many start their own business and are self-employed. Salaries can range from $65,000-$90,000 a year.
Looking for a great accounting or finance job?
PrideStaff Financial has consistently won awards for exceptional candidate job satisfaction. Our highly skilled staffing consultants can help find you the right job and training for your career goals. Contact us today to learn more and search our open accounting and finance jobs.