Where Are the Biggest Accounting and Finance Talent Shortages in 2023?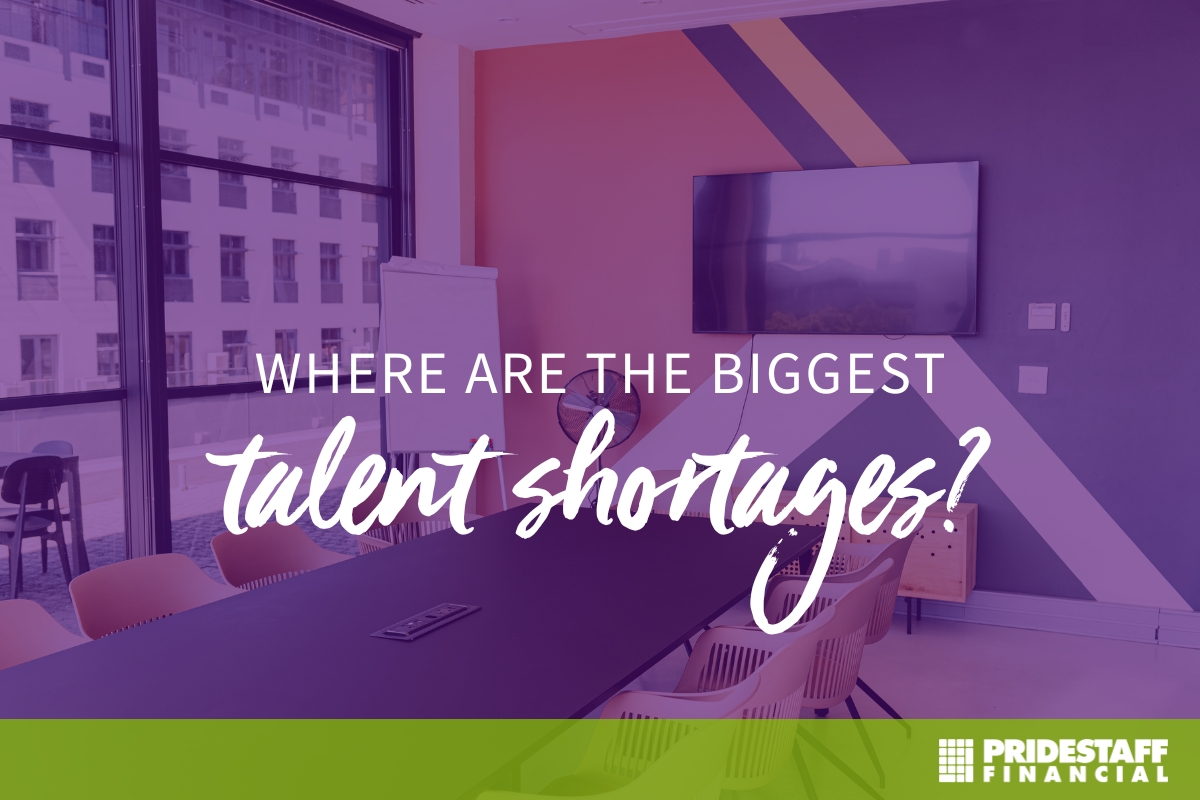 While it is true that the industry is transforming through the advent and use of modern technological advancements, no amount of AI can replace the human touch. The shortage of CPAs and accountants ultimately impacts the quality of audits and thereby exposes companies to greater risk. Between the mass retirement of older generations and the "great resignation" during the pandemic, financial professionals are in short supply in many areas of the industry.
FinTech is here to stay:
Within the CPA industry, tech is where it's at. The American Institute of Certified Public Accountants is calling it a CPA Evolution. Even the CPA exam will be changing. Starting in 2024, everyone will take the same three sections, but for the fourth exam section, you can specialize in financial reporting, auditing, tax, or IT. The goal of the change is to make the tent bigger, but by doing so, companies need to be prepared for that shift and start recruiting that talent now.
E-Commerce:
An increase in customer expectations for e-commerce is placing significant pressure on retailers to rebuild their supply chains. That's one of the key findings of "Increase your pace in the e-commerce race," a new study conducted by the CMO Council and Business Performance Innovation Network. CEOs are acutely aware of the need for supply chain and fulfillment transformation and looking for innovative and economically-sound ways to drive change, but face significant financial and technological hurdles. However, infrastructure and legacy systems will need to be updated or replaced. This is creating a barrier within this section of the industry which is also creating a shortage gap of talent.
Non-financial professionals:
There is a huge gap talent-wise, for the non-financial performance management section which includes sustainability reporting and decision support. Companies need to look at upskilling quickly enough in the areas of data science, technology enablement, strategy management, and "nonfinancial" performance management.
Negotiating work terms:
During the pandemic, finance and accounting staff worked from home, and with few hitches; proving that hybrid work situations can be negotiated. Flexible and hybrid work scenarios are now part of hiring negotiations for many job candidates and companies need to start building that into HR hiring practices.
Get help from a recruiting firm:
Companies will need to recognize the cultural and industry shifts leading to current talent shortages in the accounting and financial industry. By implementing a new approach, corporate leaders can navigate this new terrain and help their team members align with their long-term vision. This can be accomplished by allowing a recruiting firm to help you fill those "talent gaps". A recruiting firm like PrideStaff Financial knows the areas that are currently seeing the highest shortages and the training and upskilling needed to get employees through the door quickly. Working with a recruiting firm can seamlessly be built into your new approach of      navigating the talent shortage terrain.
Looking to recruit top accounting and finance professionals?
PrideStaff Financial has consistently won awards for exceptional client satisfaction. Our highly skilled staffing consultants will support your business needs and find you the right candidates for your company. Contact us today to learn more.