Dusting Off the Holiday Fog: How to Get Your Head Back in the Game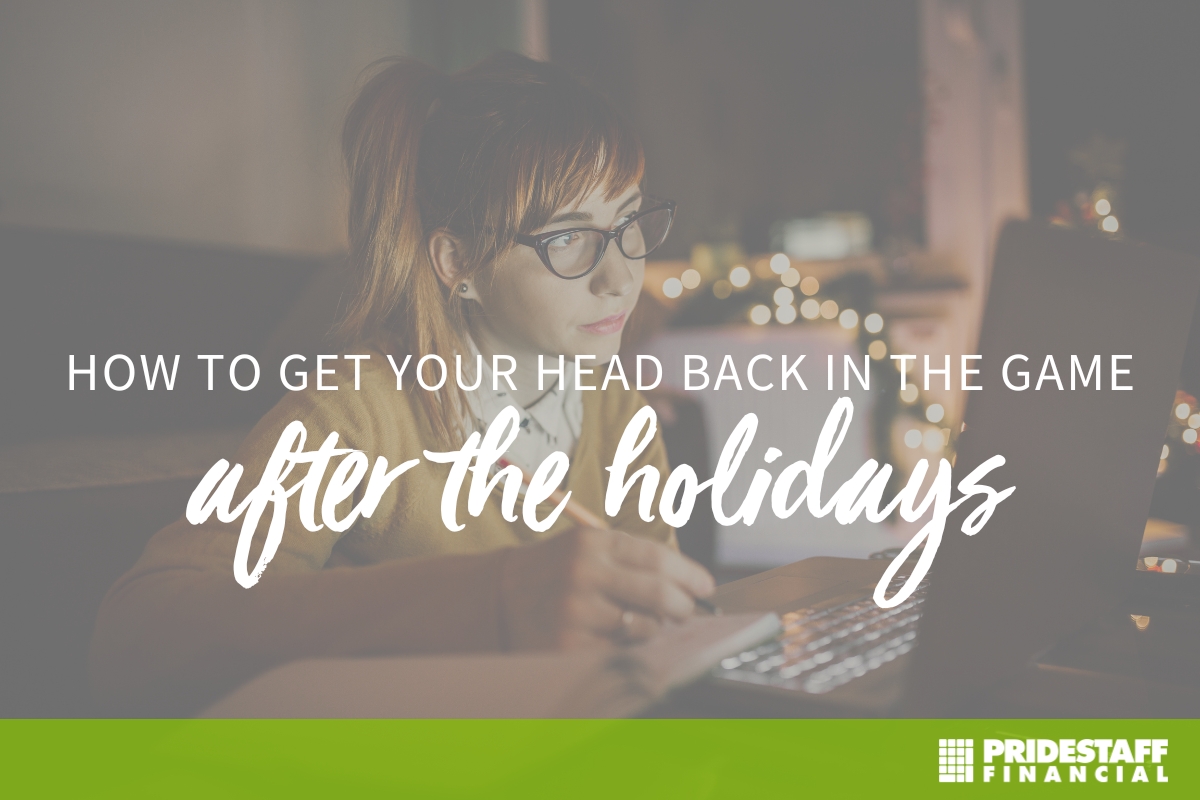 Still in the holiday daze? It can be tough to refocus attention on work after a month of prepping, planning, shopping, and gearing up for vacation and family time. It can be even harder to get your head "back in the game" when you are working from home. So, here are some tips to get re-engaged in work after the holiday break.
Start return to work prep before vacation even starts:
To reduce your chances of encountering post-holiday blues, the preparation begins even before you go on vacation. Create a complete set of tasks that are currently on your plate. These could be divided by project, priority, intensity, and status. Waiting for feedback from a client? Write that down or set a task reminder to the client to follow up with you by a certain date after the holiday. Need to onboard a new colleague as soon as you return? Put it on paper. Then take these tasks on paper and create a "high priority" list.
Start slow:
If you dive into emails right at 8 am, you'll probably be overwhelmed within the hour. Instead, we recommend starting your first day back in a relaxed manner. Aim for giving 50%, not 100%. Spend some time logging into software, going through the list of tasks you've made, and letting teammates know you're back in action. On day two, start focusing on the high-priority list you created before vacation started.
Set up meetings on your last day of vacation:
Send out emails to set up meetings on your last day or so of vacation, so that it's one less thing to get overwhelmed by when you return. This is also referred to as a "buffer day," a day in-between vacation and back to work where you can get miscellaneous items and to-dos off your plate before your actual return to work. Meetings should be with managers, upper-level bosses, or team meetings to get caught up on anything you missed during the holiday break. It'll also slowly shift your mindset from the individual back to the collective, so you're ready to collaborate and brainstorm again.
Looking for an exciting new accounting or finance job?
PrideStaff Financial has consistently won awards for exceptional candidate job satisfaction. Our highly skilled staffing consultants can guide you in your career. Contact us today to learn more.