Setting Individual Performance Plans for Your Accounting and Finance Team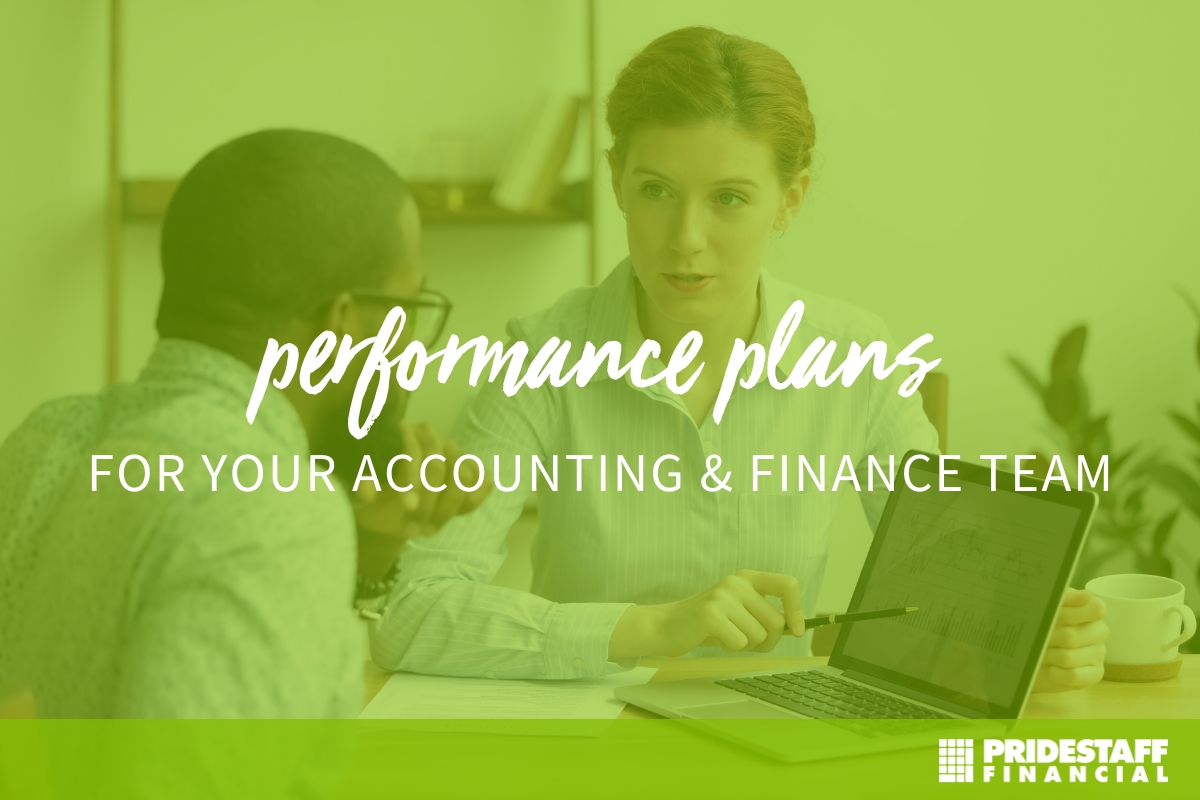 Don't wait until it's too late. Here are tips for setting individual performance plans for your team to ensure you start the year off right.
Align employee performance plan with company goals:
It's best to put consistent focus on strategic goals and progress. Without that, employees are generally in the dark as to whether they made any real improvements that contribute to the company. Since employees need a clear understanding of what's expected of them and how their goals fit into the company's overarching success, it's important to set company goals to define what success even looks like. It's the responsibility of managers at the top to establish what the company wants to achieve.
Set reasonable expectations and objectives:
Employees should understand and give input on how each objective's success is going to be measured. Expectations generally fall into two categories: results and actions/behaviors. Results are defined by the role of the employee's job—what they were hired to do. Actions and behaviors are the methods used to meet the demands of their role, and the behaviors and values demonstrated during the process. They can be measured through performance dimensions.
Define development plans:
Supervisors and employees should work together to create development plans that focus on skills aimed at mastering the job or professional development skills beyond the scope of the job description. Employees should have a say in what new things they learn and how they can use those skills to the company's benefit.
Check-in on a regular basis:
Rather than waiting until an annual review, managers and employees should be actively engaged throughout the year to determine overall goal progress and if there are any difficulties that can be problem solved.
Looking to recruit top accounting and finance professionals?
PrideStaff Financial has consistently won awards for exceptional client satisfaction. Our highly skilled staffing consultants can help your company have a strong start to the year. Contact us today to learn more.