Accounting & Finance Workforce Planning for 2023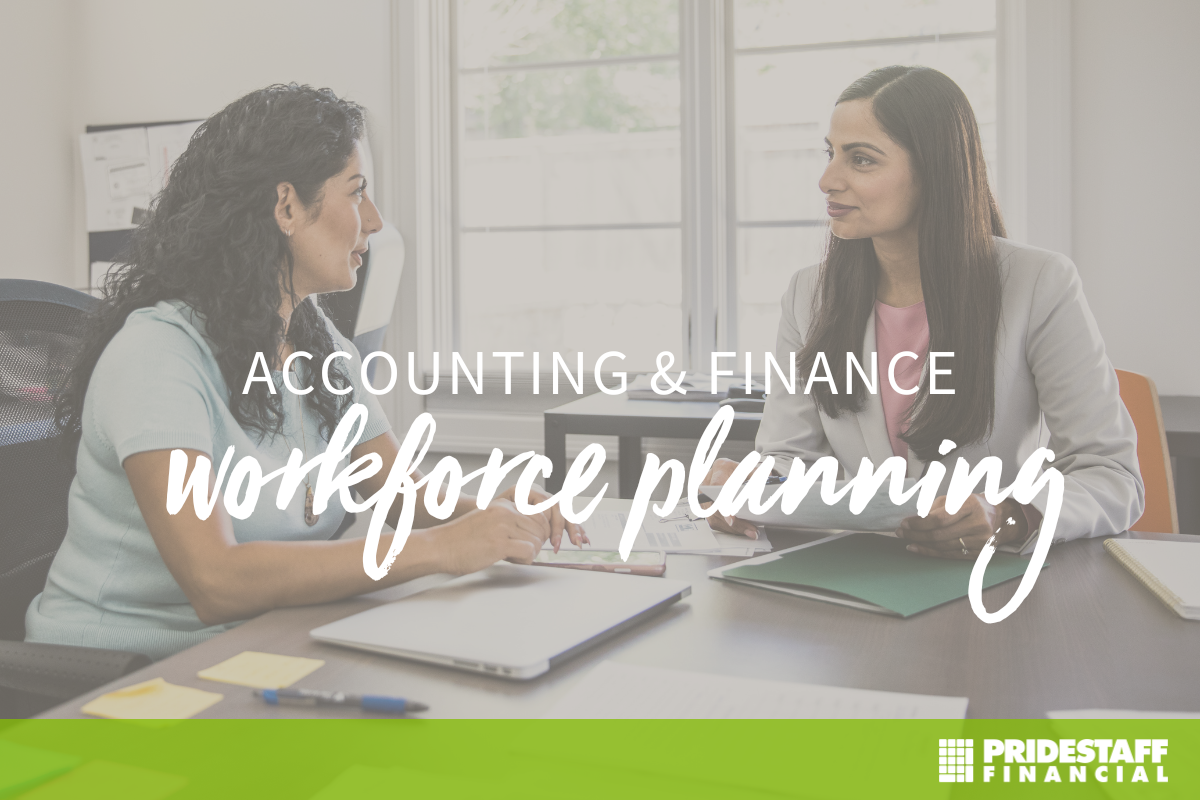 With a lack of talent on the horizon, also known as the "Sansdemic", it's important to forecast and plan workforce needs just like you would departmental and company financial outlooks.
What is workforce planning and where do you start?
Workforce planning is the procedure through which C-suite members — usually the CEO or CFO, CHRO, and an HR leader — work together to analyze the existing makeup of staff and determine how they can future-proof recruiting and hiring efforts to ensure they continually attract and retain top talent and realize business growth. Start with expectation-setting, whether you're reporting to just your manager, or you have a board that is letting you know that things may change, you need to forecast what the workforce could look like but realize it's not the guaranteed execution path.
Align with business objectives:
Your business has strategic goals that impact every team. That includes talent acquisition. So, you need to address issues like workforce gaps, focus on succession planning, or fill critical roles in each department. These are just some of the recruiting- and hiring-centric considerations your executive team must account for when developing an annual business strategy (or workforce plan).
Focus on future workforce needs:
This insight into your C-suite's business goals can help all your HR staff understand the type of talent they must source and present to hiring managers to future-proof the workforce. Put emphasis on management talent as these individuals will share the distinct skill sets, experience levels, and backgrounds they desire in new employees.
Unified workforce planning:
Unified workforce planning helps business leaders better predict future hiring results. It also leads to a more proactive recruiting approach than a reactive one, since you can make decisions based on accurate, timely data associated with existing employees and prospects in your candidate pool.
You can also read our whitepaper on Building Your Talent Pipeline to Compete in a Sansdemic here.
Need help developing your workforce plan?
PrideStaff Financial has consistently won awards for exceptional client satisfaction. Our highly skilled staffing consultants can help guide your company in the right direction. Contact us today to learn more.