3 Career Secrets That Will Help You Climb the Accounting Career Ladder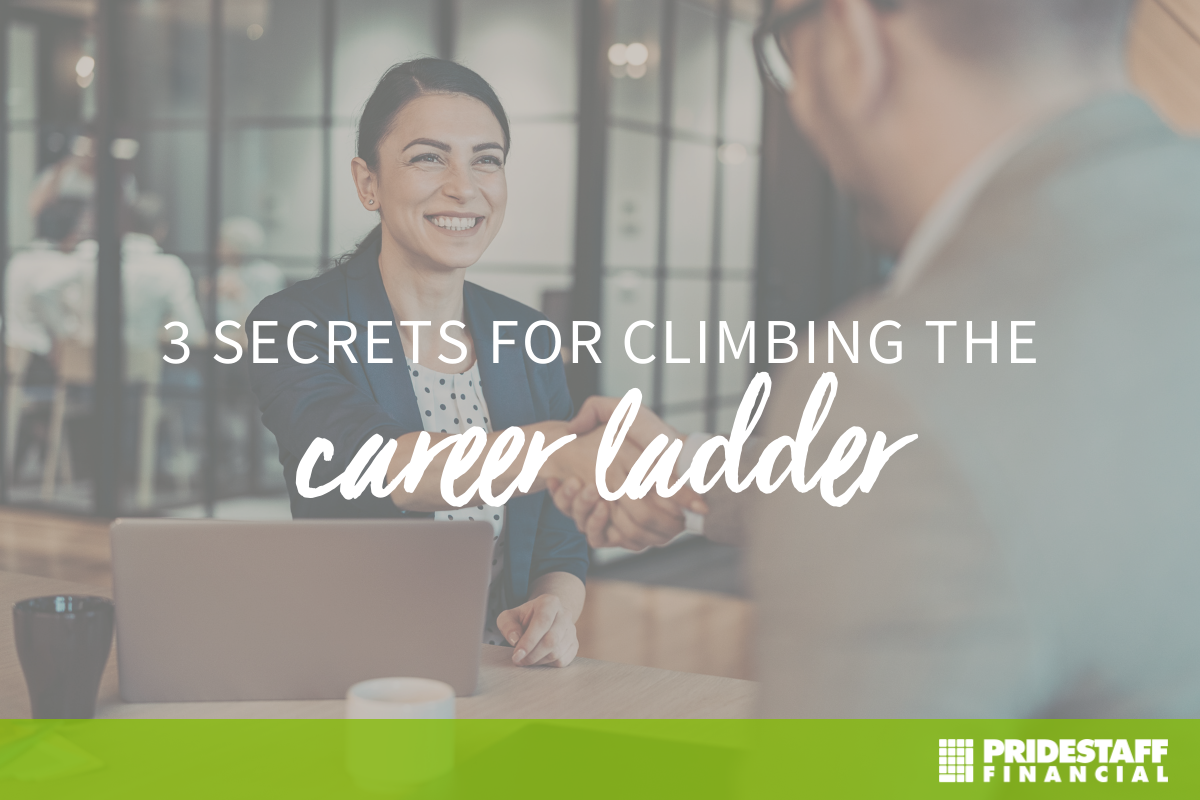 Climbing the ladder in your career is not always the easiest thing to do. This article will explain three job success secrets that can help you prosper in your accounting career.
1. Find a Mentor
You may be surprised to hear this—but many employees don't utilize this trade secret enough. Having someone you can turn to when your job is at a critical juncture can provide tremendous benefits. The advice that you receive can help you to avoid making a mistake that could derail your career. But what if you can't decide on a mentor? You don't have to restrict yourself to one mentor. It is perfectly acceptable to have two or more (without going nuts). One mentor could help you with technical matters related to the accounting profession, and another may have inputs to offer on your career progression.
Try and remember that you need to do your part to nurture and grow the relationship as a mentee. You may think that you don't have much to offer to an older and more experienced person who has been in the profession for many years. But it's essential to apply your mind to this issue and try and repay your mentor for the advice and help they give, either through networking opportunities or a simple "Thank you!" Show them what they are teaching you by utilizing the skills and gifts they are willing to impart on you.
2. Don't hate on the technology
Like it or not, technology is here to stay, and if you don't embrace it, you may find yourself at a snail's pace at work. You must remain updated on new tech developments that are relevant to your area of work. The skills that fall into this category may include enhancing your expertise in the use of Excel, gaining familiarity with accounting systems like SAP, Microsoft Dynamics, and Oracle, or learning how to use business intelligence tools like Cognos and Crystal Reports. Make it a point to acquire new skills and enhance your existing expertise on your own time. This will give you a significant advantage in your career.
3. Focus on soft skills
Technical competence is not enough to get you ahead in your career. You also need soft skills. What exactly are soft skills? These are essentially interpersonal skills that allow you to function effectively as a team member or as the leader of a group of employees assigned to a specific task. Soft skills include communication, empathy, decision-making, time management, and conflict resolution. An article from the Harvard Business Review said that these soft skills could help you get ahead in your career. A study showed that motivating and inspiring others was 38% more valuable and relevant to a leader's success and career growth. Analyzing issues and solving problems came in second. Focus on soft skills, and you will be on your way.
Learn more ways to grow in your career by visiting our blog.
Climb the Career Ladder with PrideStaff Financial
PrideStaff Financial has consistently won awards for exceptional candidate-job satisfaction. Our highly skilled staffing consultants can help find you the right position in today's job market. Contact us to learn more.