Job Search Fatigue is Real! 7 Ways to Rebound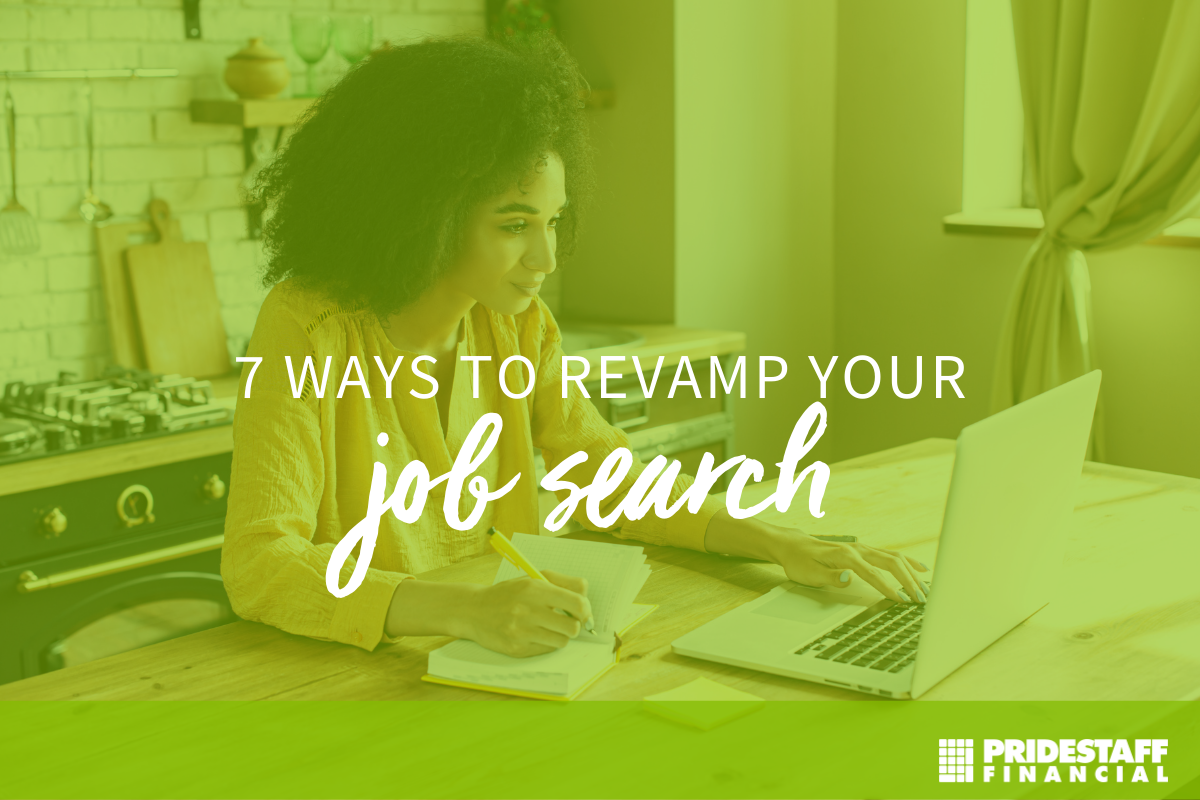 Today's job prospects are far from earlier projections that the year would put job seekers in the driver's seat to find new work. Extended unemployment and underemployment can have a longstanding impact on a job seeker's physical and mental health. Here are seven ways to rebound from job search fatigue!
1. Limit the hours you are searching
As you balance work/life, you must balance work/search. It's crucial to focus on what you can control to ease stress and burnout. When it comes to the job search, while you can't control how long it will take you to find new work, you can control how much time you give to the process daily and weekly.
2. Reward yourself
If you spend the whole day doing something and it doesn't yield results immediately or soon thereafter, it's a blow to your ego. Make sure to schedule tasks to complete that can give you a sense of accomplishment. That could mean doing another hour or two of career-related tasks, such as completing an online training course or attending a virtual conference. Or it could even be things you need to get done around the house.
3. Pay attention to how you are searching
Another part of your job search you have control over is your environment. Sending off emails from your couch in front of the TV for hours on end isn't sustainable and can be hard on both the body and the mind. Try putting on some feel-good music during your job search hours, lighting a scented candle, wearing something that makes you feel good, and setting up your laptop, so you have something nice, such as the view outside a window, to look at.
4. Have something to look forward to
With much of daily life now relegated to online activity, it's important to break up the monotony mentally as well as physically. Make a commitment to yourself to do something active and creative at least once a week, such as going on a long weekend hike, adding a new plant to your garden, taking a "stay-cation" somewhere close and affordable, or taking the family dog to a dog park (good socialization for both of you!). Plan your activity in advance, so that you have committed to it. Instead of feeling guilty that you're taking time away from applying to jobs, remember that prioritizing your well-being will help you feel recharged when you get back to it.
5. You are not alone
There are ways to find support from people in a similar situation as you. Think outside the box and find a way to "buddy up" for support. For example, start a group with five or so people on Facebook, whether in your own network or through a public forum, talk through your experiences job searching during the pandemic, and share ideas on ways to find a job. The positive reinforcement of others in a similar situation can keep you motivated when constant non-response — or flat-out rejection repeatedly occurs, making you feel as if it's a reflection of your self-worth. Additionally, such networks can help you power up your job-search process by providing networking opportunities, resume and cover letter help, interview feedback, and so on. Another great way to find support is to link up with a recruiting firm to help you navigate your job search and take some of the burdens off you. These days, many firms offer resume and cover letter writing help and can get you in the door for interviews faster than just going alone.
6. Be as "in-person" as you can be
Try transitioning your search from online submissions to in-person connections as often as you can. 70% of job search candidates said in a survey they are landing their dream jobs through networking. So, the best thing you can do is move away from the computer and engage in the real world. Through job fairs, meet-ups, industry events, and other networking opportunities, you'll make the human connections needed to get inspired about your search, grow your network, and even discover the elusive 'perfect job' that wasn't posted online.
7. Volunteer
Dedicate a few hours a week to doing volunteer work. This will not only give you a break but will add additional transferable skills and experience to your resume. It allows you to expand your professional network and may lead to connections with potential employers. Based on a LinkedIn survey, one in five employers have hired a candidate because of their volunteer experience.
Learn more ways to grow in your career by visiting the PrideStaff Financial blog.
Find Your Next Opportunity
PrideStaff Financial has consistently won awards for exceptional candidate job satisfaction. Our highly skilled staffing consultants can help find you the right job in today's marketplace. Contact us to learn more.