3 Keys to Acing Your Next Interview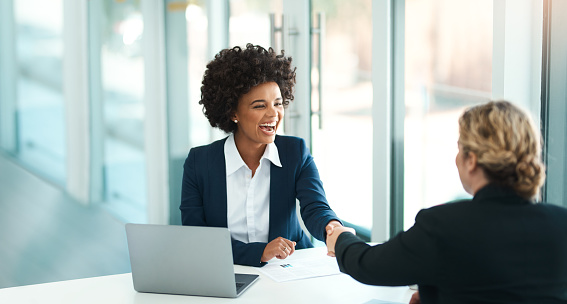 Interviews are not easy—they never have been. Tons of information is at each candidate's fingertips; therefore, you need to take the time to prepare.
Here are three keys to ace your next interview!
1. Know what the employer wants:
At the interview, you should present a balance of enthusiasm, skills, and confidence. Employers are looking for people who are flexible and can get the job done. Review the job description and have some examples in mind of how your past experiences can meet those expectations. Know the company basics by researching the latest company news, upcoming projects and recent achievements or awards. Try to do some research on the hiring manager or owner. LinkedIn is a good place to start.
2. Make a good first impression:
Treat everyone you meet with respect. Use those first few seconds to create a positive tone with a firm handshake, a sincere smile, and a friendly greeting. Keep your nerves under control with a few deep breaths. During the interview, have answers to commonly asked interview questions ready to go without too much hesitation or seeming "deep in thought". Go into every interview with a good idea of how you plan to answer popular questions and offer examples if asked.
3. Be prepared for new ways of interviewing and sell yourself:
Many businesses these days do video or phone interviews before asking a candidate to come in. Make sure to follow the specific instructions from the interviewer if you are asked to do a video interview. Test the technology prior to the interview, if possible. Prepare a good interview space away from distractions and noise. Never conduct a video or phone interview while at work. It is not only disrespectful, it may show the potential employer how careless you are with company time.
During the interview, position yourself as the solution. Share what has made you what you are today and why you are the right match for the job. Be careful not to be arrogant. Wrap up the interview by asking some thoughtful questions you prepared in advance as well as questions that have popped into your mind during the interview. Don't be afraid to take notes that you can refer to. Above all, be gracious upon exiting the interview. Say thank you and follow up the interview with a thank-you email.
PrideStaff Financial has consistently earned ClearlyRated's Best of Staffing Diamond Award for exceptional talent satisfaction. Our highly skilled staffing consultants can guide you in growing your career or help you transition to a new one. Contact us today to learn more.