Spread the Love: Team-Building Activities to Drive Engagement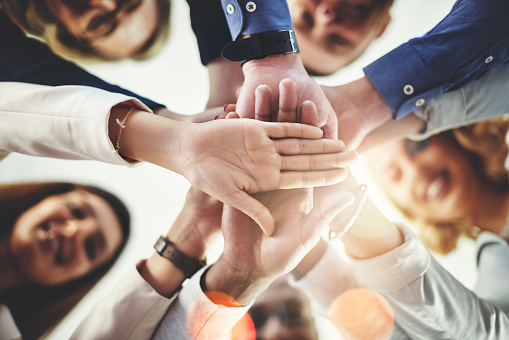 There's a lot that goes into employee engagement—emotional connectedness; business models; a positive and productive work culture; etc. Utilizing team-building activities is a great way to drive up engagement, as well as happiness, core values, and "team togetherness." Here are some great ideas!
Themed office days
Roughly once a quarter, or during slower summer months, this initiative can bring a lot of fun and increase employee loyalty and moral. Bring your pet to work day, or a favorite chocolate bar day can boost employee morale and kill monotony at work. You can also pull from awareness campaigns, such as the American Heart Association's "Wear Red to Work Day," to bring teams together for a good cause.
Volunteerism
Volunteering not only gets your company, by way of its employees, out in the public domain supporting community initiatives, it increases team connectedness. You can set up a roster of which teams are supporting which charities, and then offer a fun (non-monetary) prize at the end of each quarter—for example, offering use of the company suite at the next professional sports game or concert.
Office day out  
Many businesses these days are offering "Friday Office Team Building" days a few times throughout the year. Activities such as ropes courses, are very popular among management to build engagement among staff. Try mixing staff with upper-level management on each team, so management can see first-hand how staff problem-solve and work together. It's also a great way to see who shows leadership skills. Other activities involve summer golf outings, Oktoberfest or cookouts on-site.
Games before staff meetings
Purpose-mingle has become popular among management. Before a meeting, have each individual walk around and share what they hope to contribute to the meeting with as many people as possible. If you want, offer a prize for the person who shares with the most people, and another for the person who successfully and effectively communicates what they shared. This activity improves meeting productivity and makes attendees think about how they're going to contribute, rather than just what they hope to get out of the meeting. It also promotes active listening.
PrideStaff Financial has consistently earned Inavero's Best of Staffing Diamond Award for exceptional talent satisfaction. Our highly skilled staffing consultants can assist you with your hiring needs. Contact us today to learn more.