5 Strategies to Reduce Tax-Time Stress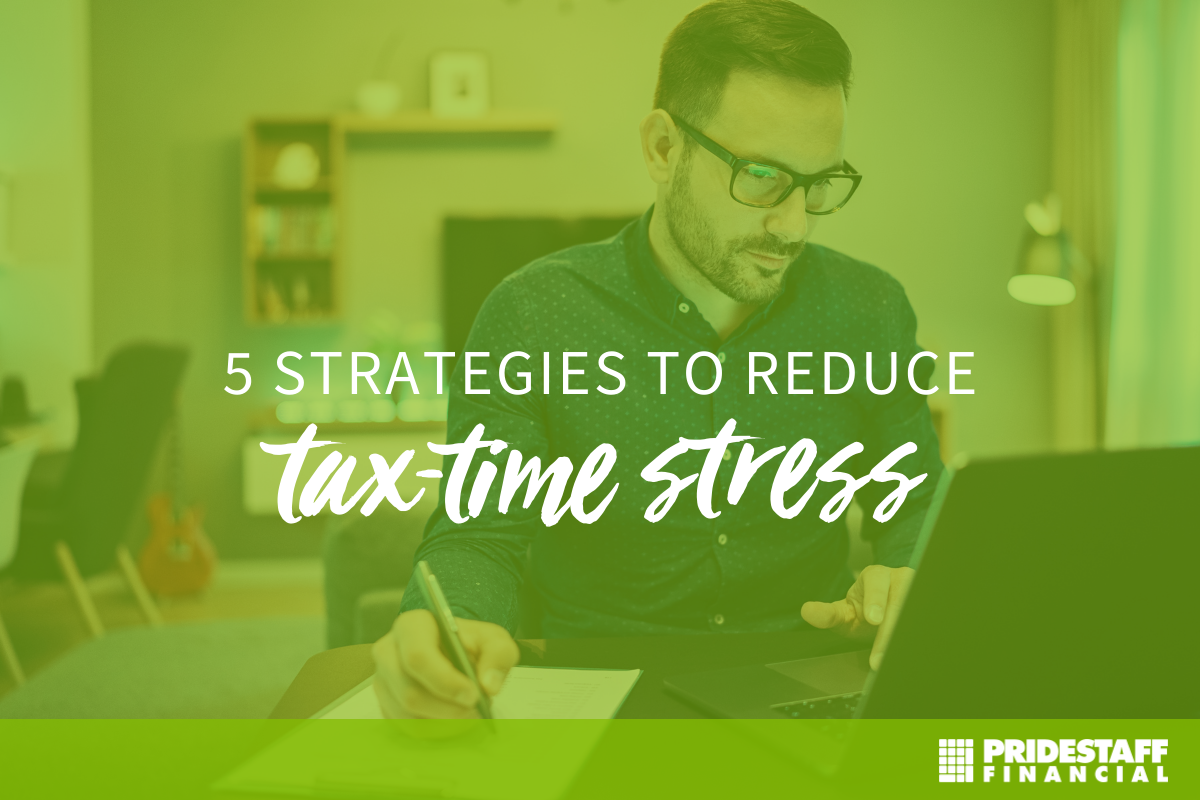 It's hard to believe, but tax season is upon us – here's how you can make the 2022 season painless for you and your team.
1. Distractions are a big deal
Having work interruptions is never a welcome thing, but interruptions during tax season can be especially frustrating and a catalyst to burnout. Of course, there is a higher volume of client calls and emails this time of year. It's best to delegate activities that pull you from your primary work or set aside a specific block of time each day to handle those distractions.
2. Take breaks
Look for signs of burnout before it's too late, both for yourself and your employees. If need be, take a day off and completely disconnect. While taking a full day this time of year can be too much of an ask, some believe that a personal day off allows you to recharge so much so that you can make up for it in the days that follow. If taking a day off as you approach burnout isn't an option, try limiting your hours on certain days. Too much overtime isn't good for anyone, no matter what time of year it is or how important the work is.
3. Efficiency with tax returns
Find ways to organize requests, questionnaires, engagement letters, and payments into one organized system. It can really speed up your production. Many firms have unnecessary delays in sending and receiving signed documents, delays in processing payments, no structured onboarding process, and wait until the last-minute tax deadline for all files, which causes a massive spike in workload. Come up with a system and use technology to have an all-in-one place for documents and requests to help your staff stay organized and on track. You can use tax preparation questionnaires that have embedded tax planning questions so you can prepare two services at once, which will also help you with your off-season workload.
4. Eat well
That's what we said, eat well! Most of us are aware that eating healthy foods can impact energy levels. Likewise, eating too much sugar, fast food, or less than ideal choices can lead to feeling sluggish and tired. That's why it's essential, for example, to keep raw vegetables and fruits on hand instead of boxes of cookies or vending machine foods. You might pre-pack a healthy lunch from home, so you don't feel the need to swing by your local burger joint during long hours at the office. For many, dietary choices become chaotic the busier they get. This is why it's important for tax professionals to make it a point to eat well even while they're swamped with work. The better you eat, the more clear-headed you'll remain, making it easier to get through the work. Letting your diet slip during your peak time of year is a recipe for burnout.
5. Assess staffing needs
Think about last tax season and evaluate the staff you'll need this time around. Consider how your team's and client's needs may have changed since last year, and whether business has increased or priorities have changed. Then staff accordingly and rely on outside sourcing, like recruiting firms, to help you with temporary needs!
Connect with PrideStaff Financial
PrideStaff Financial has consistently won awards for exceptional client satisfaction. Our highly skilled staffing consultants can help you navigate tax season. Contact us today to learn more.