7 Podcasts Finance Professionals Should Listen to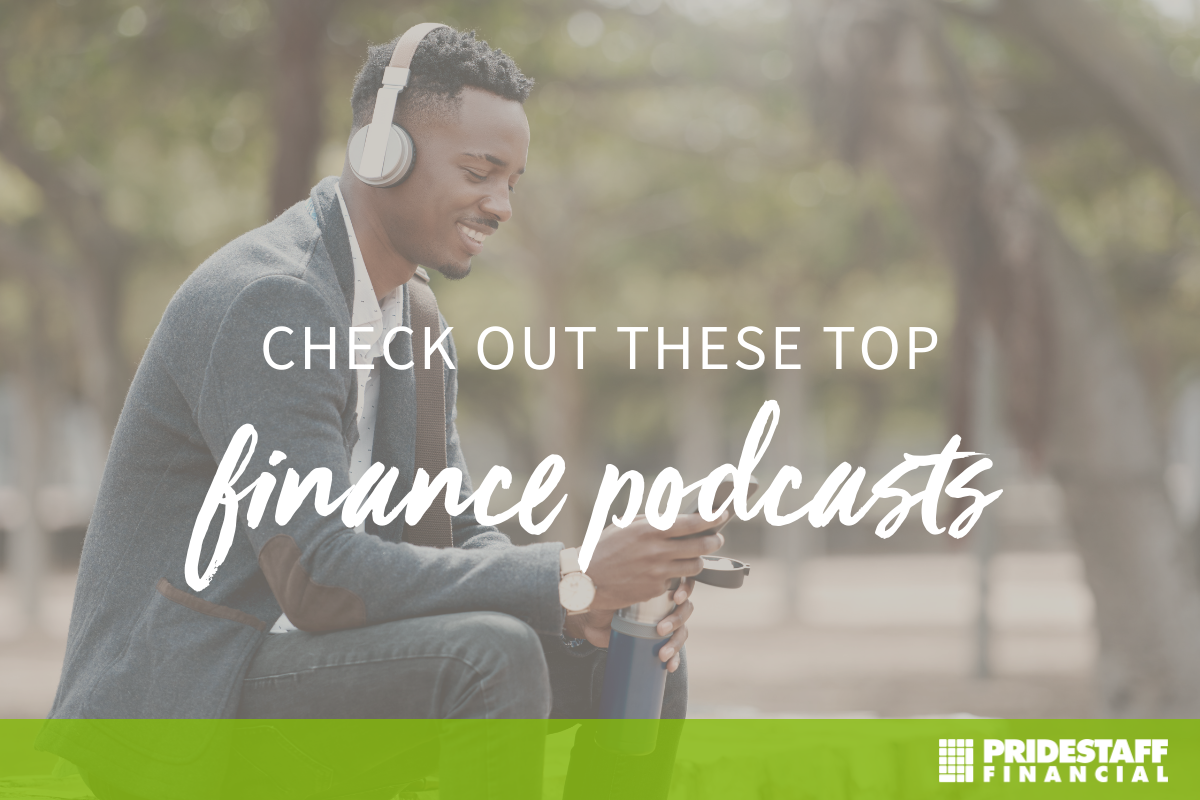 Want to stay up-to-date with the financial industry? There are many ways to do so. However, financial podcasts have become a top resource for many in the industry. Add these top financial podcasts to your subscription list to stay in the know!
1. Financial Advisor Success
Reviewers all agree host Michael Kitces is "the godfather when it comes to creating content for financial advisors." Whether helping them build their businesses, to breaking down the latest challenges in the industry, Kitces knows the financial industry through and through. The podcast focuses on distilling both the benefits and challenges of building advisory firms, as told by their founders. Episodes include creating value for next-generation clients, getting paid to market your own expertise, and helping families with multigenerational wealth.
2. Innovating Advice
Just because you might be working in the U.S., doesn't mean that you can't get education and innovation from around the world! There's a whole world of financial advisors running their own successful practices, and "Innovating Advice" host Kate Holmes is the brilliance that interviews them. For instance, one guest was a planner from Brazil who frames his practice not as "assets under management" but rather "dreams under management." Innovating Advice will have you thinking much more creatively about what clients are really looking for and how to help grow the company.
3. Standard Deviations
The podcast discussions model how to listen, connect deeper to clients and industry leaders, and ask smart questions, skills that will be necessary for advisors in the future ahead. One guest describes it as, "The most fabulous dinner party that you will ever receive an invite to." The industry experts on the show fold their own humanity into intellectual conversations, resulting in money discussions about far more than math.
4. The Advisor Lab
You may not want to hear this, but marketing is becoming a necessity for financial advising, accounting, and industry dynamics. If marketing is the bane of your existence, you need to listen to "The Advisor Lab" by Seven Group, a financial advisor marketing platform. The podcast focuses on marketing for financial advisors and is intended to help advisors find inspiration and fresh insights from thought leaders across various industries. It highlights the stories of those who have used innovative marketing and communications strategies. Recent topics include building a successful sales organization and balancing your clients' financial goals and personal values.
5. 2050 Trailblazers
This podcast strongly focuses on the issue of diversity – or lack thereof – in the financial industry. Host Rianka R. Dorsainvil, co-CEO of 2050 Wealth Partners, engages industry experts and leaders in candid conversations that encourage cultural awareness and ways to make a measurable impact. The host offers clear insight into the current state of the financial service industry and solutions for a more welcoming profession. With four seasons under its belt, there are plenty of episodes to catch up on and a lot to learn.
6. Optimal Finance Daily
Why read financial blogs when you can listen to them! Optimal Finance Daily is an audio blog or blogcast that discusses current issues and trends in financial markets. Recent episodes include year-end tax planning, why client relationships are more important than money, personal financing, and investing trends.
7. Framework with Jamie Hopkins
Hosted by Jamie Hopkins, this podcast is designed to help financial advisors challenge the status quo, grow your firm, and not only put best practices to use, but create new best practices altogether.

Grow Your Financial Career with PrideStaff Financial
PrideStaff Financial has consistently won awards for exceptional candidate-job satisfaction. Our highly skilled staffing consultants can help find you the right job and training for your career goals. Contact us today to learn more.