Accounting and Finance Resume Buzzwords—Revamped!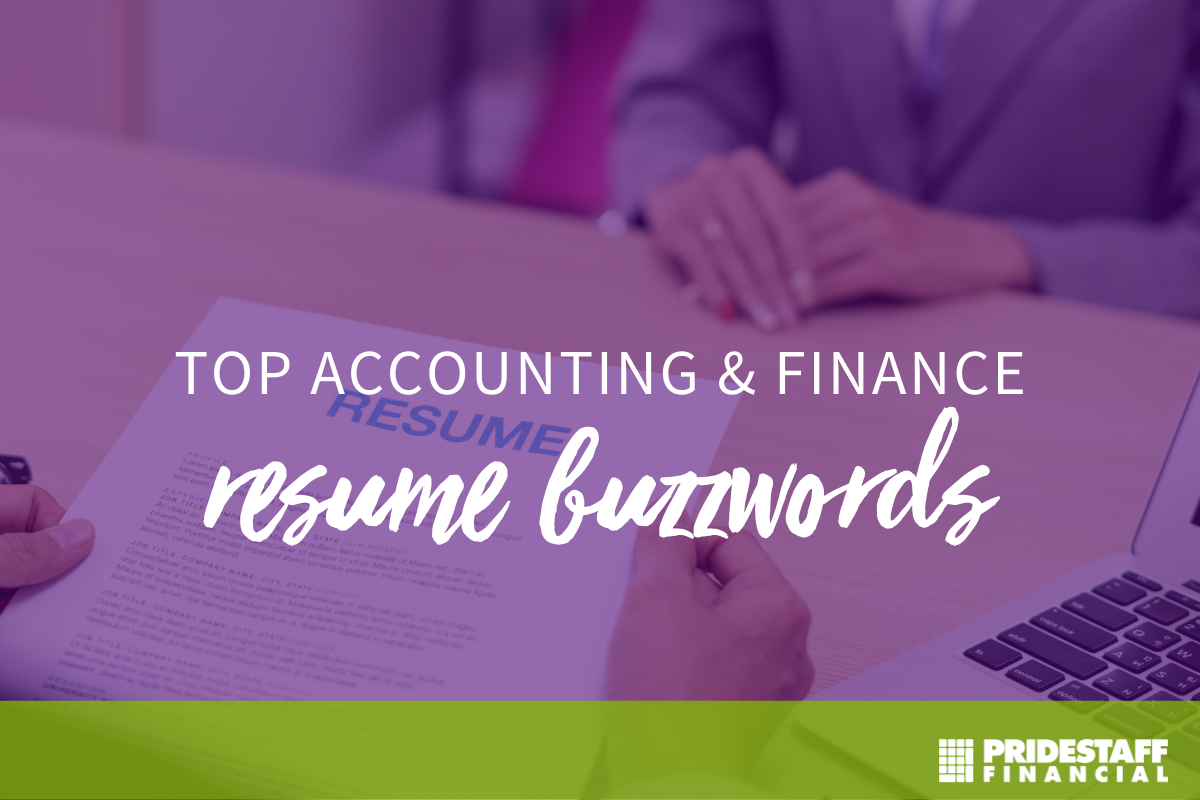 Our article on resume buzzwords was met with great success and has helped many of you navigate the resume writing thought process. While you can find that article here, Top Accounting and Finance Resume Buzzwords, we also have an updated version to help you through a new job landscape.
2022 buzzwords for the accounting and finance professional:
Give your resume the edge it needs to get noticed with these buzzwords: ideate, standardize, analyze, manage, lead, investigate and resolve, review accounting structures, data trending, and calculate. An accountant's primary duties include analyzing financial data and budget forecasts, creating balance sheets, profit, and loss, taxation reports, assisting organizations in finance management, tax strategies, gamma hedging, cryptocurrency and blockchain, data stewardship, and effective use of resources. Accountants also work in specialized areas such as tax, cost, investment, or management accounting. Remember this as you craft your resume, and target these words, sprinkling them throughout each job history. But make sure you are tailoring your resume to meet the demands of the role you are applying for!
Feature both technical and soft skills:
This is vital in the finance and accounting landscape. While professional skills such as research, budget forecasting, account reconciliation, profit and loss reporting, auditing, and variance analysis are needed for various positions, you should also include soft skills that show employers how you approach work: being team-oriented, having a strong work ethic, conflict-resolution skills, organizational skills, and adherence to confidentiality.
Don't forget to highlight achievements:
It's ok to brag—a little. Instead of a laundry list of your tasks in previous organizations, elaborate on how you've made an impact, whether it's reducing risks or saving the company costs. For example: "Updated account reconciliation process, saving 800 hours per year." These hard stats and facts tell a better story to recruiters or employers than simply stating rote tasks.
Enhance Your Financial Career This Year!
PrideStaff Financial has consistently won awards for exceptional candidate-job satisfaction. Our highly skilled staffing consultants can help you find the right job to meet your career goals. Contact us today to learn more.