Top Accounting and Finance Resume Buzzwords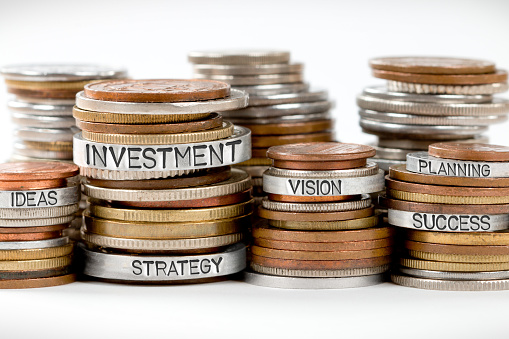 Putting together a resume is not easy; it's time-consuming, confusing and stress inducing. Let's face it, there are many ways to structure a resume, but what works for one may not work for another. The best way to make sure your resume gets the attention it deserves is to tailor it to the field you are in and use the right attention-grabbing buzzwords. Here are some suggestions.
Get direction from the company website and job description:
Make sure your resume can stand on its own in comparison to what the job is looking for. Take time to visit the company's website and carefully go through the job description. This gives you the opportunity to become familiar with buzzwords the company is using. It's also a strong indicator this is what HR and management will be looking for on a resume. Also visit the "About Us" page to become familiar with the company and its culture. The "About Us" page is a treasure trove of information you can leverage when building your resume and job history.
Strong buzzwords:
Don't just pack in the buzzwords, use some finesse, and apply buzzwords in carefully crafted spots throughout the resume. According to Accounting Today resume builder, some strong keywords—or buzzwords — include taxation compliance, valuation, portfolio, analysis, automatic data processing (ADP), reconciliations, FAFSA, organized, billing, return on assets (ROA), strategic planner(ing), strategic thinker(ing), capital budgets, annual reports and asset management. These are just a sample of words that most companies will zero in on when evaluating accounting and finance resumes.
Accomplishment statements:
Using statements of accomplishment on your resume is the most effective way to demonstrate your skills and leverage resume buzzwords. These statements are usually under the employment section of a resume. If you're a strategic thinker—give an example of a time when you've put your strategic-thinking skills to work. What challenge did you face? What problem did you notice? How did you tackle the issue, and how was it resolved? When possible, use numbers to back up your statements—you are in accounting/finance after all!
The key is to tailor a resume so it's targeted for each individual job listing. Once you're familiar with the right buzzwords, it becomes much easier to tailor the document to each job. Creating a new resume from scratch each time isn't necessary or advisable. Work from a foundation, a set document and do your homework ahead of each submission. Be concise, clear and honest. Remember, there is always help and support, and a recruiting firm can give you the guidance you need.
PrideStaff Financial has consistently earned Inavero's Best of Staffing Diamond Award for exceptional Talent satisfaction. Our highly skilled staffing consultants can guide you in growing your career or help you transition to a new one. Contact us today to learn more.