Why Can't I Hire Good People?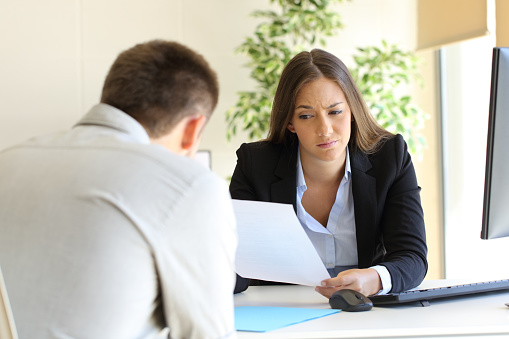 Historic low unemployment rates have left companies struggling to find great talent.
There are many solutions to hire the talent your company needs, such as reevaluating work requirements, looking to referrals from colleagues, working with a top-tier recruitment agency or utilizing temp-to-hire.
Many solutions can alleviate the struggle and shortage of finding the best job candidates. Here are some suggestions.
Temp-to-hire:
You can employ temporary help for a designated period. This allows you to get to know a candidate and see if they are a good fit for your company, and make sure you are a good fit for them. If a temp-to-hire is a strong employee, you have the choice to offer a full-time position, which gives you flexibility.
Some businesses employ temporary workers as an excellent and cost-efficient way to recruit and test the abilities of new workers before signing them on full time. This is a smart idea, and many HR departments find it also helps reduce turn over. Hiring a temp gives you an opportunity to see them in action, assess their strengths and weaknesses and evaluate their work ethic. Interviews give "glimpses," hiring temps gives the "full picture."
Recruit a recruiting agency:
A recruiting agency like PrideStaff Financial can help you grow with an ever-tightening marketplace. Learning to shift the way you hire and what skill sets are currently available in the workforce will bring in the talent you need while decreasing or leveling out turn over.
Consultants, like those at PrideStaff Financial, take the worry and work out of filling accounting and finance shortages in your company. And, will help you find the best candidates to meet your needs, with the longevity you desire out of your workforce.
Reevaluate work needs:
How efficient is your organization from an operational standpoint? Determining operational efficiency can assist in revealing the reasons behind the success or struggle of your current hiring needs and shortage in top talent.
By discovering the operational inefficiencies inhibiting hiring success, your company can identify key process improvements that will allow you to put a strong strategy in place for hiring the best candidates possible.
Assess the future:
Reevaluating work needs also means taking an honest look at the future of accounting and finance and the direction this marketplace is heading. You need to determine how your company meets the needs of the future, and where you fall short. Clarity is an important part of strategic success, and this question can help determine the intelligibility of your strategy and give perspective on how to draw in top talent.
PrideStaff Financial has consistently earned ClearlyRated's Best of Staffing Diamond Award for exceptional client satisfaction. Our highly skilled staffing consultants can assist you with your hiring needs. Contact us today to learn more.