3 Resume Tips to Help You Land an Interview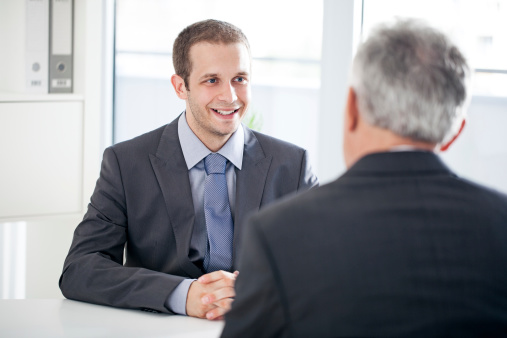 Knowing how to interview is essential in obtaining the job you want. However, to get through the interview, you need to be offered an interview. Here are three tips on how to strengthen your resume so it gets the attention of accounting and finance companies.
Use resume-worthy buzzwords:
Most resumes these days go through an electronic system before making it to the desks of top HR and company execs. For your resume to get noticed, you need to get rid of the "old lingo" and start crafting attention-grabbing buzzwords that the system will zero in on.
Many accounting and finance companies these days want to see words like: assessed, directed, return on assets, taxation compliance and audited in a resume. Make sure your resume stacks up to what the job is looking for. Take time to visit the company's website and carefully go through the job description to become familiar with what they are looking for.
Reflect experience beyond the scope of the job:
Stand out from the pack with a strong focus on training, education and certifications. Accounting and finance has become a versatile and vast field, meaning that unique skill sets will not be overlooked. A degree in accounting is certainly a plus, but there are concentrations like public accounting and forensic accounting that may set you apart from others.
Add training to your resume, to show you are always willing to grow and learn. Being able to note a scope of knowledge in budget analysis or financial records is a huge attraction for hiring managers. It's also not a bad idea to add in any relevant computer skills you have.
It's important to maintain and advance your knowledge base of leading accounting software—and be able to show how you use it. These extras provide a positive image and demonstrate your flexibility and uniqueness among candidates.
Give an overview snapshot but keep it brief:
You want to summarize your strengths and key qualifications in the top half of the first page. Giving a quick summary of all you've learned over the years shows potential employers what they need to see right out of the gate. Shore up your skills in three or four short sentences, then add some bullet points of top skills, or "take-a-ways."
From there, go into your job experience, but keep job history brief. Only mention experience and jobs that pertain to the job you are applying for now. Leverage experience that will strengthen your original qualifications (as stated above.) Remember you are marketing yourself—you need to sell it on paper, so you can really shine in the actual interview.
PrideStaff Financial has consistently earned ClearlyRated's Best of Staffing Diamond Award for exceptional Talent satisfaction. Our highly skilled staffing consultants can guide you in growing your career or help you transition to a new one. Contact us today to learn more.