Why Job Ghosting is on the Rise and How to Combat it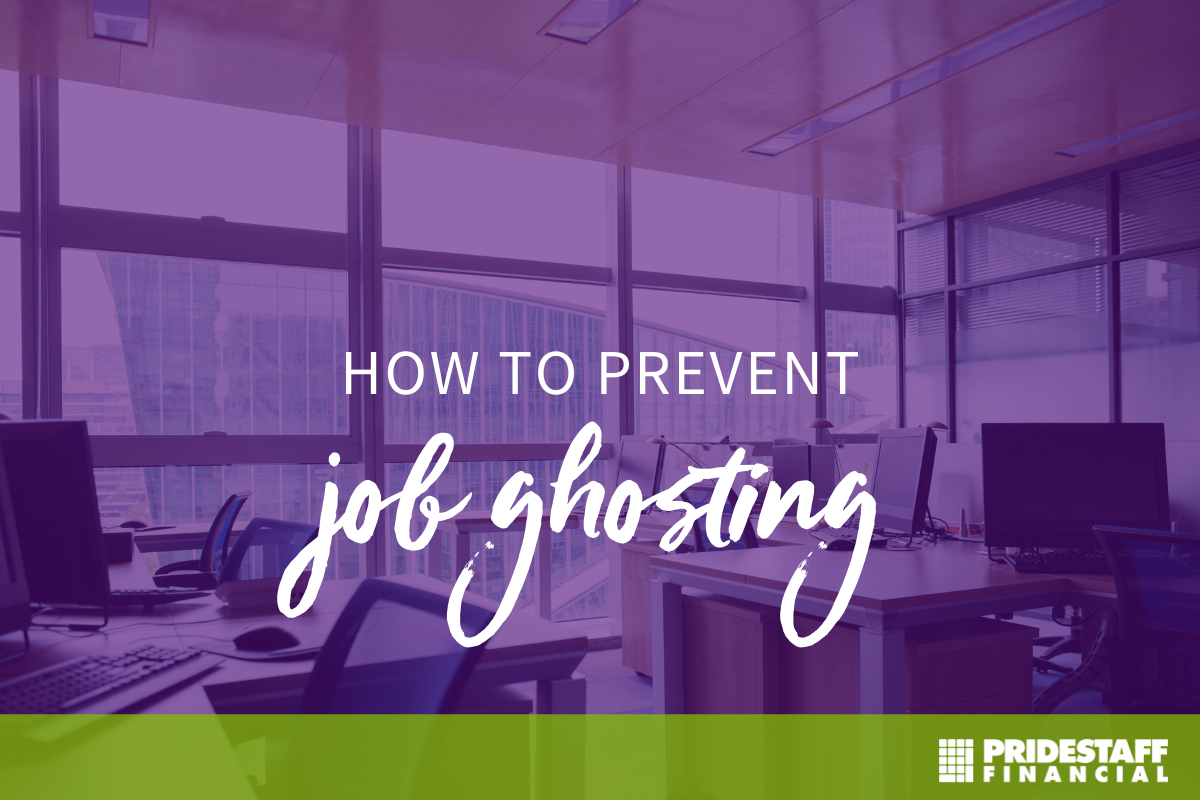 Job ghosting has become an increasing problem in the past year and a half, seemingly getting worse. This is what it is, and how your business can combat it.
What is Job Ghosting
"Ghosting" is a term that has been used in HR circles to describe two different phenomena: employers that look like they're ready to hire someone, only to go dark suddenly; and prospective job candidates who don't show up for interviews or who, after actually accepting an offer, don't show up for their first day of work. However, COVID-19 has created a new wrinkle in the ghosting equation: people who want to work and who then accept a job offer, but realize they have pressing family issues around health or caring for young children that have been complicated by the pandemic or job candidates that ghost a new job based on lack of needed support structure through the company. Recent surveys have shown an increasing tendency for people to leave their current jobs because they are unhappy with their employer's handling of the pandemic or have shown little support of employees during it, yet asking more and more of their staff while offering very little in return.
Keep the interview process efficient
Block time in hiring manager calendars well ahead of time. Ensure that only those who need to meet and vet potential hires are in the loop.
Know what you want and need quickly
Either you want a candidate, or you don't. Don't prolong the screening or interviewing process when it's pretty apparent the fit is not right. When you see potential, and it's just a matter of finding the right fit, make your interest known, then make it happen!
Don't dawdle with onboarding
Once a job offer has been accepted, get the hiring manager to send a welcome note and set up a call to start the onboarding process immediately. Start to include the new hire in group emails (where appropriate) so that they feel part of a team right from the start. You could also send them some swag. It is harder for a candidate to go somewhere else if they are wearing your company hoodie, and it lets them know just how excited you are to have them as part of your team.
Use an automated scheduler
An automated schedule can prevent candidates from falling through the cracks, giving them a better overall hiring experience. It keeps your hiring cycle shorter because there won't be major lapses between the job interviews and follow-ups. These automated tools also ensure that you aren't playing phone tag or waiting on emails to hear if an interview time works best.
Treat your candidates like you treat your clients/customers
What do candidates think about your hiring process? Do they love it? If not, consider how you may cater more to their needs and less to your own. Your job candidate pool should associate positive feelings with your brand, just like with clients. Go the extra mile to communicate and thank candidates for their time. Let them know that you appreciate them and the time they've given, even if they don't get a job offer. Also, make sure your entire human resources team, from recruiters to hiring managers, is aware of this policy.
Find Quality Candidates with PrideStaff Financial
PrideStaff Financial has consistently won awards for exceptional client satisfaction. Our highly skilled staffing consultants will support your business needs and find you the right candidates for your company. Contact us today to learn more.