7 Ways to Make Your Team's Financial Processes More Efficient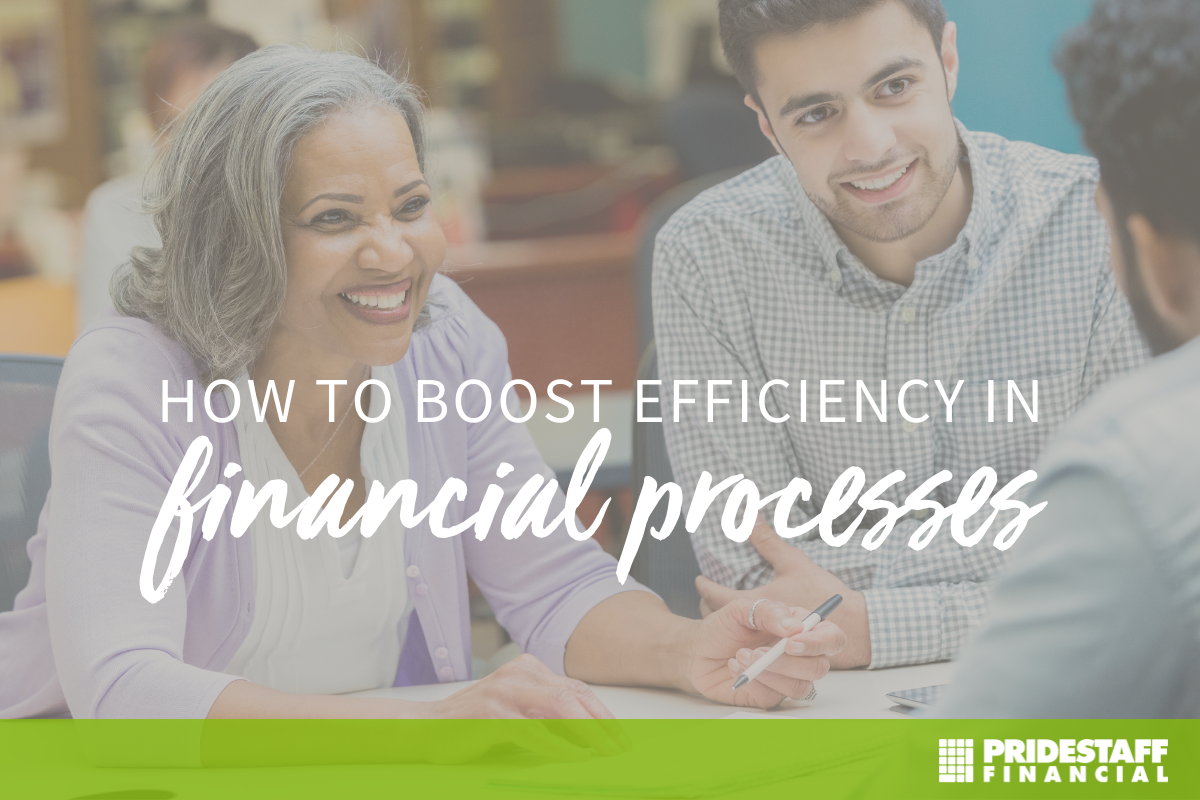 With all the technology solutions available today, core tasks among your teams can be automated with relative ease, not only reducing inaccuracies and delays but freeing up your finance team to perform more useful – and interesting – work. In order to thrive in today's competitive marketplace, businesses need to make concerted efforts to use their resources as efficiently as possible. Here are seven ways you can do just that!
1. Do internal audits
This is the first step you should take to realize the strengths and weaknesses of your teams and find opportunities to make process improvements in the finance process mapping function. Don't try to tackle everything at once–stick to the issues that, when rectified, can offer your business the most significant gains and efficiencies.
2. Don't just automate–collaborate
Requesting data from each department manually is very time-consuming, and the last you want is each of your departments running on their own without communicating with each other. To improve efficiency, allow all departments in your company to use a shared system. A Cloud-based ERP software, for example, can help your company integrate all the departments, allowing your finance department to get complete data from each department in a matter of seconds—when needed.
3. Update accounting systems
For your finance department to work more efficiently, provide an accounting system that serves to automate complex tasks. Automation is the way of the future when it comes to financing, and many companies are adopting AI as a regular part of everyday work. This will allow your finance staff to generate reports, calculate profits and losses, create invoices, record and save transaction details, manage clients, and many more tasks in just a few clicks. By automating a lot of manual work, your finance staff can focus more on other essential jobs.
4. Let your teams know what to expect
Communicating your finance departments' expectations from the outset will give your teams clarity on what they should do. Explain the policies and procedures upfront so that they will always comply with them. Be open to helpful advice and opinions, especially if they are truly finance experts.
5. Reduce error rates
We talked about automation, however, other processes like tailor-made workflows and revised data permissions reduce the likelihood of human error, contributing to poor accuracy. Implementing software is a quick way to make some key process improvements in your finance function.
6. Upskill your staff
Ensure that your teams are proficient in every way possible. They have to keep up with both internal procedures and any accounting/finance software that your company has implemented. Therefore, conducting training to optimize your team's performance is highly recommended. You can provide various types of training, such as in-house seminars, external conferences, or one-on-one training. Cross-training helps enable another employee to temporarily handle financial tasks if another team member is on leave.
7. Create policies and procedures
Indiscipline in the financial department is one of the biggest money wasters, inefficiencies, and timewasters for companies. Thus, your company needs to create policies and procedures to ensure financial operations are conducted in accordance with your company's regulations and standards. Ask staff to process all payments, including salaries and contracts, in a timely manner. Pay attention to your accounts receivable. Ask staff to send reminders to customers or clients before invoices become past due. It will be easier for staff to manage your business cash flow, and client loads, by ensuring the accuracy of the financial reports at all times.
Improve Your Processes with PrideStaff Financial
PrideStaff Financial has consistently won awards for exceptional client satisfaction. Our highly skilled staffing consultants can help you find the best finance and accounting staff to meet your business needs. Contact us today to learn more.