A New Way to Teach Ethics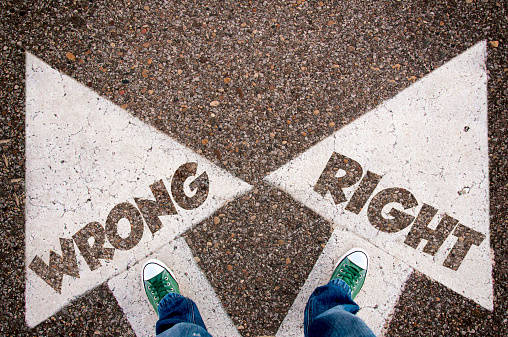 In the world of business, which is constantly changing, it's understandable that more leaders are looking to implement coaching, training and ethical standards in a new way. Creating an atmosphere where employees truly understand right from wrong without lecturing, classroom instruction or constant trainings can be challenging. PrideStaff Financial offers some suggestions.
Use examples—be the example.
According to Strategic Finance Magazine, lectures should be used to provide the philosophical foundation for ethics in business decisions. Then, specific examples should be introduced to broaden the conversation and allow employees to get a sense of real-world application. Studies show if lectures are all that are used to discuss ethics and the ways of business culture, less than 32 percent of employees will retain the information. However, if examples and previous cases of right and wrong in a real-world setting are applied, employees tend to retain the information at a much higher rate and will apply them in similar situations. This includes managers and CEOs being the example, and discussing personal cases where they learned from challenges they experienced. Helping employees decide what's right from wrong opens up opportunities to facilitate discussion.
Clearly define training.
Any training being considered should be centered on ethics courses, and not stray to other HR topics. Use these courses to discuss values regarding family, integrity, wealth, justice, fairness and power, and how these topics may conflict with each other. Terms of ethics should be clearly defined and reviewed regularly. In a business setting, management is responsible for creating ongoing conversation about both personal and corporate values. Set up training that is brief but frequent, lasting roughly 30 minutes. Best practices state training should be in small groups at least once a month or every other month.
Use every opportunity.
Smaller, less egregious infractions in a workplace offer opportunities for individuals to see that unethical behavior isn't black and white, according to Strategic Finance Magazine. Give employees a chance to understand the infraction and discuss the ethical values around it. Using smaller unethical decision making as a "lesson learned" helps employees see that a series of smaller decisions may lead to ethical misconduct on a much larger scale and could result in more serious charges. By concentrating on the events that led to the unethical behavior, professionals become sensitized to the more nuanced aspects of ethical decision making.
Ethics in the workplace is not an easy topic to handle, no matter where you are on the corporate ladder. However, it's a big part of a healthy and just workplace for employees, clients and the global economy.
PrideStaff Financial is a 5-star diamond award recruiting firm. Our Staffing Consultants can offer the guidance and expertise you need. Contact us today to learn more.