A Reference Check Checklist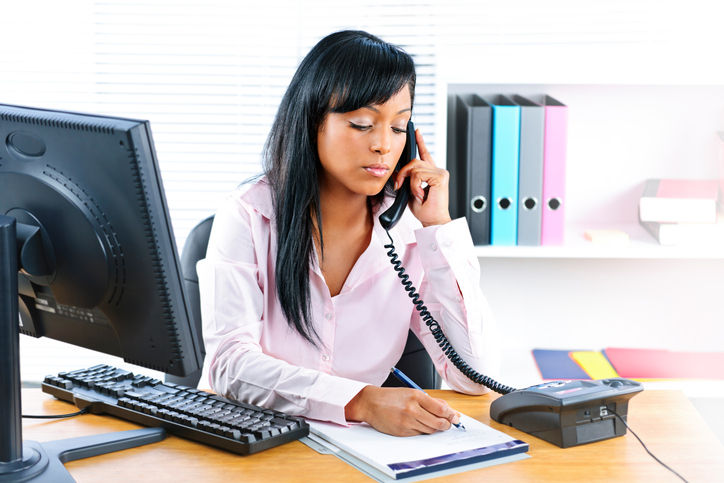 Why are reference checks so important to an employer? References give a glimpse into how a job candidate conducted themselves in previous jobs. It allows an employer to see if what the candidate says matches up with what others say about them. It also helps the employer learn information about the candidate. While reference checks aren't going to paint a full picture of a candidate's potential, they do help confirm whether they are a good match for your company. Here are some tips on how to conduct a great effective reference checks.
You need to prepare.
It's not just the candidate who needs to prepare for an interview. As the potential employer, you need to prepare as well. Before calling any references, make sure to review candidate(s) resumes fully, and write down the most important questions or "take-aways" you have. Set a time limit for the call, so you are not taking up too much of a reference's time. Lastly, review all notes from the interview, and have them on hand during the call.
Communicate with the candidate.
This is typically done during the interview when the candidate provides a list of references, or shortly after the interview. However, do not limit yourself to the references listed, make sure you talk with former employers. If the candidate does not want you to contact a certain employer, find out why. Inform the candidate if you are going to contact anyone not on the list they gave you. Sometimes there are extenuating circumstances, like office bullying by colleagues or work prejudices, that affected the candidate's performance or forced them to leave that job. This would explain why they are confident they would not receive a good evaluation or reference from that employer. Have respect for the candidate, and dig to find out what, if any, hesitations there may be for not contacting an employer.
Be respectful while trying to check into a candidate's history.
Do not contact the current employer of a potential candidate, even if the job they are in is similar to the one they interviewed for. Unless the candidate says it's ok, you could be jeopardizing their employment by contacting their current employer. Instead, ask them why they are leaving their current employment, and see if it is possible to contact a couple of trustworthy colleagues. They may have one or two people who would not mention the interview. If they can't offer that to you, then stick with the list they gave you. Remember, we've all been there at one time or another—we've all stuck our necks out to apply to a dream job or want to grow our career while still employed somewhere else. It's wise to look for a job while you have one.
Letters of recommendation.
Do not take letters of reference or recommendation at face value. While most letters are legitimate, some may have been written years earlier, or by a friend at the company and not by the actual reference. Call to verify the information with the name on the letter.
Put on your investigative hat.
When contacting references, ask open-ended questions. Avoid questions that can be answered with 'yes' and 'no' answers. Ask questions that will require the reference to expand on the information requested.
Build rapport with reference.
Many times, a freer exchange of information comes about when the reference identifies with you, the university, your position or some mutual point of interest. Make sure the reference has the time needed to provide the information you need. Let them know roughly how many questions you have, and be sensitive to their time, even if this requires scheduling an appointment at another date.  
Looking to Recruit Top Accounting and Finance Talent?
PrideStaff Financial is a 5-Star Diamond Award-winning recruiting firm. Our staffing consultants can help you find candidates that best suit your company culture. Contact us today to learn more.