Accountants: One of the Highest Paying Finance Jobs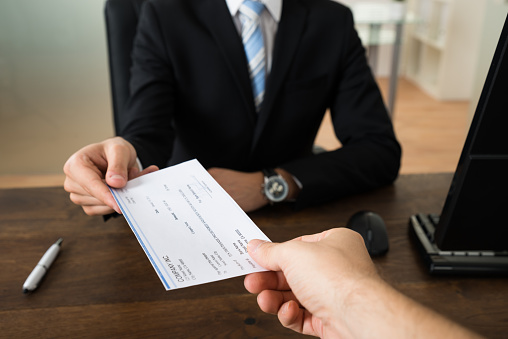 In a recent post, we looked at the highest paying finance jobs. In upcoming posts, we will dig deeper into each of the top paying positions. What skills are needed, what background, how to grow in the field, how to get past entry level quickly, and how to excel. Let's take a look at the field of accounting.
Accounting skills:
Accountants are important people and relied upon by many, which means they must be extremely well organized. To be a good accountant you need to have a system to keep track of those responsibilities, including portfolios you manage, the transactions you handle, and any important dates and deadlines you need to meet – to ensure that you fulfill all of your duties to the best of your ability. The accounting industry is highly dynamic—meaning you must be adaptable. Accountants who are able to adapt quickly and easily, and can embrace change, are at a distinct advantage. Effective communication is not only necessary but highly desirable in accounting firms today. No matter where you work, what your job entails or who you work with, strong communication skills are incredibly valuable. Being able to communicate well, both in writing and in person, will help you to get a job, work as a team with your colleagues, interact with clients, and advance professionally. Companies also look for those who can lead. Being a good leader means knowing how to mentor and teach and make yourself approachable and available. You have to balance being a role model and a person in charge while still being part of a team. It takes confidence, patience, and the ability to delegate to strive for leadership skills and roles.
Background:  
There are many senior-level positions and specialized accounting roles in today's job market. Obtaining the accounting job you desire, means understanding that many companies today are looking for backgrounds in anti-money laundering (AML), Financial Industry Regulatory Authority (FINRA), Comprehensive Capital Analysis and Review (CCAR) and the Dodd-Frank Act. Companies also desire accountants with experience in revenue recognition. Organizations like the American Institute of CPAs (AICPA) offer courses on revenue recognition.
Grow in the field:
First, it's important to know where you want to be—let's say five years from now. Do you want to be in management? Do you want to be a leader in the field? Do you want to advance to a specialized division? For those who want to advance quickly and those who want to get past entry-level, it's a good idea to think about obtaining a Master's degree. An advanced degree offers extensive salary growth, management potential, and quick advancement. It's also essential that you obtain extra training as soon as you start your first job. Getting licensures, certifications, or extra credentials will help you advance in the field. Also, be in the know about technology. The accounting field today utilizes the latest tech and software and relies on it heavily. Having an understanding of the latest tech and how it's used will help you move up quickly. Lean toward a specialty if you can. Learning an area of specialty and becoming an expert in a particular subfield of accounting will make you that much more valuable. Pursue additional classes or seminars where possible and leverage a mentor in the sector that will help you grow your expertise.
PrideStaff Financial has consistently earned Inavero's Best of Staffing Diamond Award for exceptional Talent satisfaction. Our highly skilled staffing consultants can guide you in growing your career or help you transition to a new one. Contact us today to learn more.