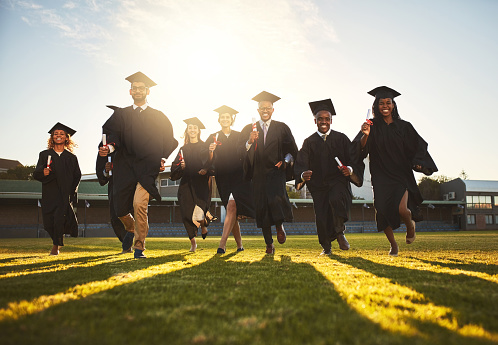 If you want to attract new graduates to your company, then you have to show them why your company is the best. In the accounting industry, differentiating yourself from others can be a difficult task. Make sure you are focusing on key areas like, specializing in a specific industry; offering a very unique software or process for doing things, or demonstrating expert knowledge in a target demographic. Having a firm idea of what makes you the best of the best will help you sell your company to a potential hire. Here are some great tips for attracting top new graduates to your company—instead of the competition.
Expectations:
Clearly and as soon as possible within your marketing and advertising, be clear about what you can offer to graduates. Lack of clarity can lead to confusion and unrealistic expectations about an employer's offer. Also, avoid over-selling if you cannot commit to keeping promises. Economic prospects and professional development opportunities are crucial for current young graduates, so emphasize development opportunities, career paths and extrinsic rewards.
Brag a little:
Work/life balance means a great deal to the younger generations. Graduates entering the workforce today are much more likely to seek a work/life balance than many of their predecessors. To differentiate your company from others, you need to show candidates that you can offer flexible hours where possible to accommodate their need to balance work and life.
Community matters:
As an employer, you can best attract young graduates if you put emphasize your company mission and how you serve society as a whole. Individuals today seek purposeful roles and meaningful experiences at work, so make sure you communicate this in your recruitment process; show them how you get involved in the community, and how you give back.
Low turnover and job satisfaction:
Show potential candidates how much your company cares about its employees, their job satisfaction and career development. It is crucial to build young workers' confidence and skills when it comes to the cooperation needed to meet the challenges of today's accounting workplace. Generally, young graduates are less loyal to a single organization. If you want to retain them, you'll need to demonstrate from the start that you appreciate their commitment to your company, as well as to its mission and values.
Integrated technology:
The internet has become a part of everyone's day-to-day activities and this is especially true for new graduates. Millennials are looking jobs that will provide them with apps, social networking sites, and other integrated technology to learn about the job, give and receive feedback, and take instruction. If you offer new technology other companies don't, make sure you utilize it, and show how on point you are with today's digital age.
PrideStaff Financial has consistently earned Inavero's Best of Staffing Diamond Award for exceptional Client satisfaction. Our highly skilled staffing consultants can assist you with your hiring needs. Contact us today to learn more.