What Makes the Millennial Accountant Stick?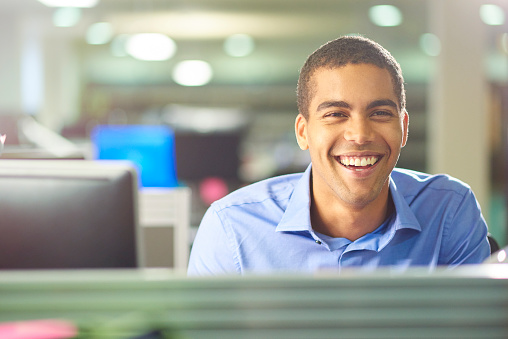 With a new wave of millennials entering the workforce, getting them to stay with your company is a challenge. Millennials value feeling connected; they look for change and the opportunity to create something new. If your company can't offer them these things, they will find new opportunities. Here are some ways you need to treat them differently than their predecessors to get them to stick around.
Instant gratification
In this instance, instant gratification does not mean instant reward. It means instant communication or feedback. Good or bad, millennials want to know how they're doing. They're accustomed to instant feedback thanks to social media and the power of technological communication. If you want millennials to stick around for a while, provide them with instant and detailed feedback. Let them know when and what they're doing well. In social work or psychology, it's called the "sandwich technique." Start with positive feedback or praise (the top of the bread), move into the area of improvement or negative feedback (the meat), then end with another positive praise/feedback (the bottom of the sandwich). You want to offer more good than bad. While it's tempting to focus on the negative, giving specific and positive feedback is a better teaching tool with millennials. The response you receive will be well worth the effort.
Move past self-serving  
While you may have had to work hard to make your company what it is today, there comes a time when the company's mission needs to move past self-serving motives. Believe it or not, millennials are socially responsible beings. A 2016 Pew Research study revealed that 46 percent of millennials felt corporate social responsibility was a crucial factor in choosing an employer. Again, it circles back to connectedness—millennials need to feel connected to their employer's mission and vision. There are plenty of ways to do this, but just make sure your approach is genuine. It should be multi-layered. Give back from the top, but also provide team members the opportunity to get involved in community service themselves.
Offer plenty of room to grow
Everyone wants to grow their careers and feel like the work they are doing is not only being noticed but rewarded. If a millennial doesn't feel there is room to grow (or any employee these days), they will move on. Millennials seek out opportunities to advance their careers and gain a diverse set of experiences. If they feel limited, they will quickly move on. Offering incentives for continuing their education and broadening their experience will keep them interested. However, keep financial incentives in mind as well. Advancing to a new position may seem to you to be a growth opportunity, but to them it may feel like a lateral move just with more responsibility—and no one wants to take on more responsibility without being paid for it. Make sure incentives are balanced, and that there are plenty of opportunities to go around.
PrideStaff Financial has consistently earned Inavero's Best of Staffing Diamond Award for exceptional talent satisfaction. Our highly skilled staffing consultants can guide you in growing your career or help you transition to a new one. Contact us today to learn more.